What Boomers Need to Know About Medicare Open Enrollment for 2015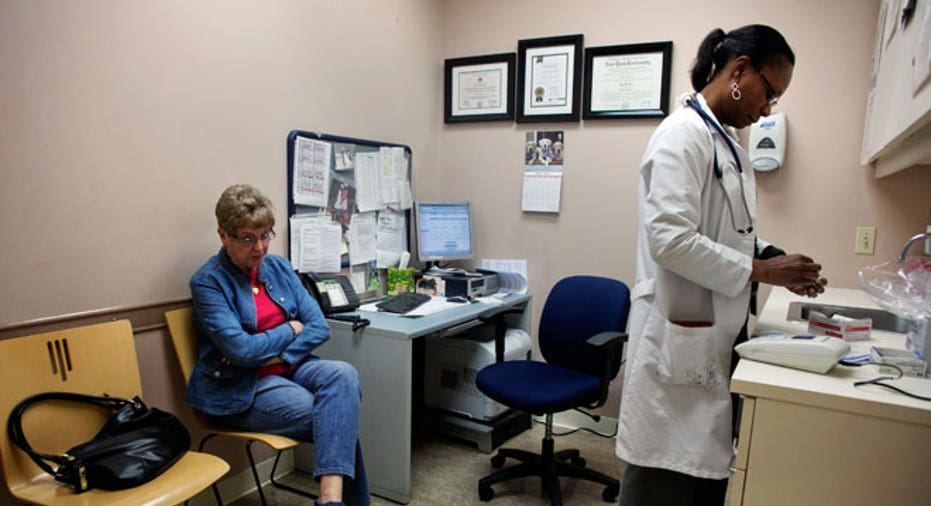 Medicare's open enrollment period, which comes only once a year, is right around the corner.  October 15 through December 7, 2014 is the time for people age 65 and older to make changes to your Medicare health plan coverage.
With 10,000 baby boomers turning 65 every day in the U.S., Medicare provides health insurance for millions of seniors.  Boomers age 65 and older cannot enroll in the new health insurance plans offered through the state or federal exchange programs under the Affordable Care Act.
Robert Quinlan. owner of Quinlan Care LLC (www.QuinlanCare.com) selling  medicare, life and health insurance since 1986 offered the following tips for Medicare's upcoming open enrollment.  Here is what he had to say:
Boomer: Can you give us a quick overview of Medicare for folks that are turning age 65 soon?
Quinlan: Seniors must choose one of two paths. The first path is the original Medicare Part A that covers many of the costs related to your hospital stays but not all costs are covered.   There is no monthly premium. Your costs are also covered for a short-term stay in a nursing home (no coverage after 100 days).  Some home care and hospice care is also covered in Part A.  The original Medicare Part B (a monthly premium is required based on your income) will pay for 80% of the costs for your doctors outside a hospital.  Many seniors today will purchase a Medicare supplement policy (also called Medigap plans and offered by private carriers) to pay the costs that Medicare will not pay.  You can see any doctor in the US that accepts Medicare payments.
The second path is called Medicare C (called Medicare Advantage plans) that is offered by private insurance plans.  They are managed health care networked plans like HMO or PPO.  These widely popular plans (some also offer drug, vision and dental coverage) have low or no monthly premiums due to subsidy payments by the Federal government to the private carriers. These plans do require that you are also enrolled in both Medicare Parts A and B.  No need to purchase a Medigap policy (not even permitted by law). Finally, there is Medicare Part D (also offered by private insurers) to cover your prescription drugs.  Again, Part D plans do not cover all costs of your drugs.
Boomer: What changes can be made during the Open Enrollment Period that starts next month?
Quinlan:  During this open enrollment, you can switch to either a Medicare Advantage plan or to the original Medicare Parts A and B.  You can also switch Medicare Part D carriers during this time.   Medicare Advantage participants can also switch back to the original Medicare Parts A and B from January 1 to Feb, 15, 2015.
Boomer: The Patient Protection Affordable Care Act of 2010 (often shorten to ACA) called for significant cuts to the Medicare Advantage plans.  What is the status of these legislated cuts on Medicare Advantage premiums and benefits for these plans?
Quinlan:  ACA called for sharp cuts (over $160 billions by 2022) in the Federal subsidized amounts to the Medicare Advantage carriers.  Some carriers have trimmed back their networks of doctors and hospitals, increased maximum annual out of pocket expenses or increased premiums modestly for 2015.
Boomer: What should people be looking at during this Open Enrollment Period?
Quinlan: Are your doctors and hospitals still accepting patients under the original Medicare Parts A and B?  If you are in a Medicare Advantage plan, similar question: are your doc's and hospitals still in the carrier's network of providers?  With Medicare Plan D coverage, are your medications still covered by your current plan?   Do you have to upgrade your current Part D plan to cover new medications?
Boomer:  What sources of information are available to learn more about Medicare and the annual open enrollment period?
Quinlan:  Check Medicare's  web site (www.medicare.gov) and click on the "Plan Finder" section.  You will find the premiums and out of pocket expenses for the Medicare Advantage plans in your area.  Also you can call or visit your state health insurance assistance programs (SHIP) for free counseling.  You can also locate an insurance agent/broker that is up to speed on Medicare insurance matters.  Finally, Medicare's comprehensive "Medicare & You 2015" publication is now available to e-readers on devices like Kindle and Nook.  Invest the time now.  It will pay you dividends and aid you to access better health care in 2015.