What Armstrong's Doping Confession Means for LIVESTRONG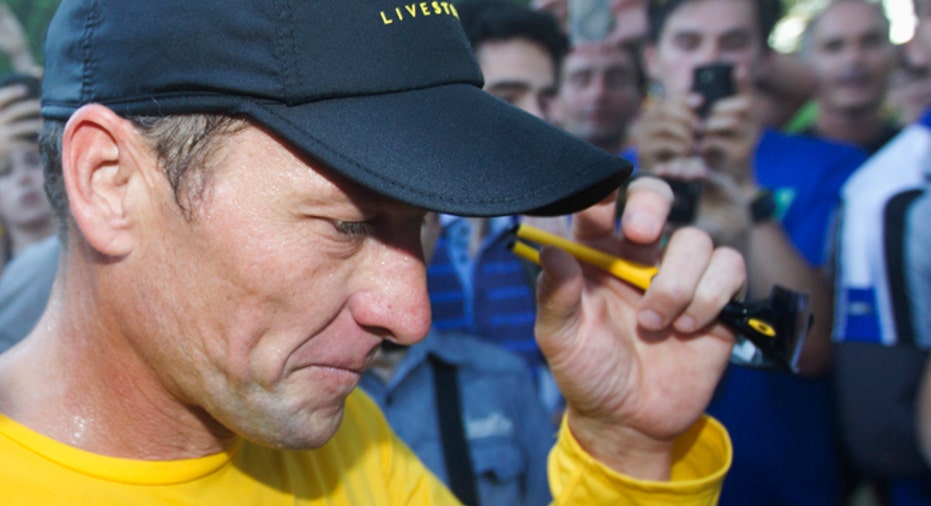 Lance Armstrong admitted publicly this week to the doping allegations that have dogged him for a big part of his cycling career. In a taped interview with Oprah Winfrey, Armstrong came clean on using performance-enhancing drugs and lying to cover it up during his seven Tour de France victories.
Those same Tour de France wins inspired the ubiquitous yellow bracelets Armstrong sold to raise money for his cancer nonprofit, the LIVESTRONG Foundation. After Armstrong stepped down as chairman from the organization in October, the foundation reportedly received a bump in donations, according to a USA Today report.
The jury is out on whether Armstrong will be forgiven by angry and heartbroken fans. But branding experts argue the nonprofit he brought to life may live strong, even without him.
Cliff Courtney, EVP of marketing at Zimmerman Advertising, said that Armstrong is without a doubt an American icon, and stands a chance at a comeback as far as being forgiven by ex-fans. And while his career as a cyclist may now officially be over, the charity he founded will likely thrive, Courtney said.
"Oprah is the new high priestess of ratings and resurrection," he said. "I think it was a smart move [to confess to her] depending on his objectives. To the degree he wants to help LIVESTRONG survive, it was smart. But, we have to now question his motives."
David Johnson, CEO of Strategic Vision, LLC, said LIVESTRONG donations will likely climb again now that Armstrong has confessed.
"People will not blame LIVESTRONG, and those who may have been withholding donations may pick up," he said. "People will not blame LIVESTRONG, or cancel contributing, due to Lance. It's two separate issues. He has helped the battle for cancer."
As far as leadership is concerned, Johnson said Armstrong should have confessed between three and four years sooner. Doping allegations have followed him throughout his career, but the clean-up process would be less painful if he told the truth at the height of his career.
"When you face a crisis as a leader, you want to face it head on," he said. "Get the story out early, before these things lessen your credibility."
As a business leader, Armstrong likely won't be tarnished, Courtney said. Mainly because, that wasn't his claim to fame in the first place.
"No one is confusing him with Warren Buffet, the business community knows he didn't build LIVESTRONG up from his business acumen" he said. "But if there was a line for autographs, I think Lance's line would be longer than Warren's."