What A Trump Presidency Means For The Sneaker Industry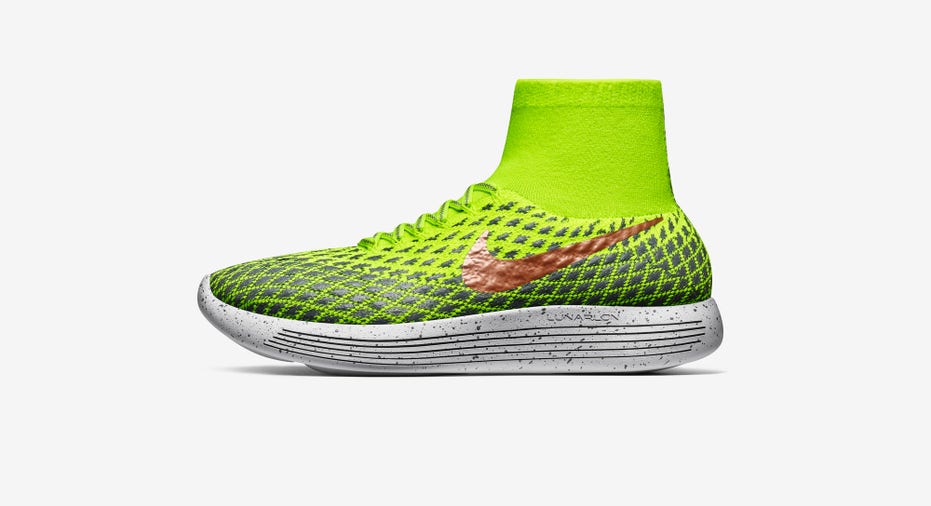 President-elect Donald Trump's pledge to renegotiate America's international trade deals could have a costly impact on the U.S. sneaker market, according to a prominent market research company.
Tougher restrictions on China, which accounted for 66% of U.S. footwear imports in 2014, and on Vietnam, another key trade market, would keep sneaker prices high and could dissuade consumers from buying new pairs. That's bad news for companies like Nike (NYSE:NKE) and Under Armour (NYSE:UA), whose stock prices have plunged considerably in 2016 amid industrywide headwinds.
"While the GOP has traditionally been a party to support free trade and international trade deals, Trump's position was for renegotiating the terms of key deals and he widely supported tougher trade terms with China – the nation's top sourcing market. … Any change between U.S. and China trade relations is likely to impact the footwear industry," NPD Group analyst Matt Powell, who tracks the U.S. footwear industry, wrote in a November 10 note.
Trump vowed throughout his campaign to crack down on perceived trade imbalances with China and to renegotiate the North American Free Trade Agreement, or NAFTA. He was staunchly opposed to the Trans-Pacific Partnership, the Barack Obama-endorsed agreement that would reduce import tariffs and promote freer trade between the U.S. and 11 other countries, including Vietnam and Japan. Republican lawmakers have said the deal will not pass Congress.
"If the tariffs are eliminated or reduced under TPP, this increases the likelihood that footwear costs would be lowered and therefore retail prices could go down without sacrificing margin. Brands and retailers would sell more shoes and consumers would get a better deal," Powell added. "By keeping tariffs in place, however, it's likely that prices would stay high and consumers may be more inclined to purchase fewer shoes."
Representatives from Nike, Under Armour and German apparel brand Adidas did not respond to FOXBusiness.com's requests for comment.
The TPP has been a divisive issue across both the political and financial spectrum. Nike, which manufactures footwear in Vietnam, said last May that the reduced import tariffs proposed in the deal would help the company create 10,000 jobs on domestic soil.
"We believe agreements that encourage free and fair trade allow Nike to do what we do best: innovate, expand our businesses and drive economic growth. Nike has always led the way in product innovation, and now we will be able to accelerate our investments to continue to drive manufacturing innovation," Nike CEO Mark Parker said in a statement.
New Balance, which operates five factories in Maine and Massachusetts and manufactures a significant portion of its sneakers domestically, is staunchly opposed to the TPP. The privately-held footwear brand argues relaxed trade regulations will make it more difficult for it to maintain operations in the U.S.
New Balance drew criticism on social media this week after a company executive praised Trump's victory.
"The Obama administration turned a deaf ear to us and frankly, with President-elect Trump, we feel things are going to move in the right direction," Matthew LeBretton, New Balance's vice president of public affairs, told the Wall Street Journal. The company later clarified that LeBretton's comment was made in reference to the TPP.