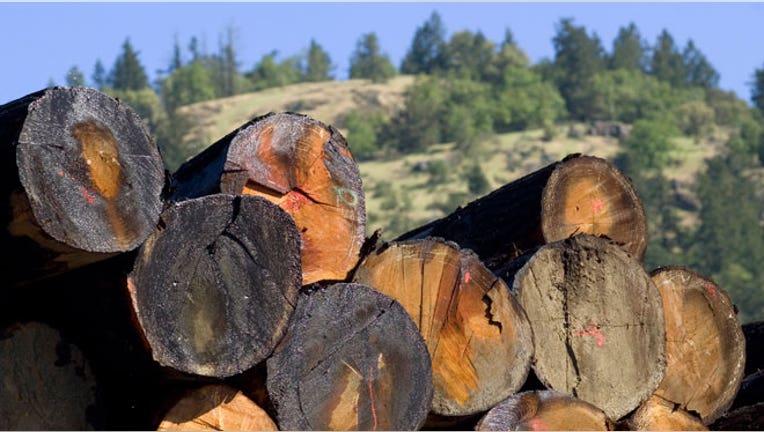 Weyerhaeuser (NYSE:WY) announced a slew of moves, including a $2.65 billion deal to purchase Longview Timber and its 645,000 acres of timberlands in Washington and Oregon.
The forest-products company also unveiled a stock offering to help fund the acquisition, introduced a new chief executive and said it's exploring strategic options for its homebuilding unit.
Shares were trading 2.8% higher at $29.08 shortly after Monday's opening bell. As of Friday's close, the stock was up about 36% in the last 12 months.
The deal to buy Longview Timber from Toronto-based Brookfield Asset Management is expected to close in July and will significantly expand Weyerhaeuser's forest holdings, which are primarily concentrated in the Pacific Northwest. The Federal Way, Wash.-based company, which has a market value of about $15.5 billion, said the total U.S. timberlands it owns or controls will increase by 10% to 6.6 million acres.
Weyerhaeuser said its acquisition should immediately boost earnings, while it intends to raise its quarterly dividend to 22 cents from 20 cents.
"We believe our company is uniquely positioned to maximize the value of these timberlands," President and Chief Executive Dan Fulton said in a statement. "The acquired timberlands are highly complementary to our existing acreage in Washington and Oregon, where we have more than 100 years of experience managing Douglas fir."
Brookfield Asset Management also agreed Sunday to a $1.025 billion sale of Longview Fibre Paper and Packaging to KapStone Paper and Packaging (NYSE:KS).
On Monday, Weyerhaeuser said it plans to offer 28 million shares valued at $792 million as of Friday's close, in addition to 10 million shares of preferred stock at $50 a share. Each preferred share will automatically convert into common stock on July 1.
Meanwhile, the company is weighing a potential sale or spinoff of homebuilder and real estate developer Weyerhaeuser Real Estate. Weyerhaeuser also said it will consider keeping the business or merging it with another company.
Fulton said that given the improving housing market, "we believe now is a prudent time" to look into strategic alternatives for the unit.
Weyerhaeuser announced that Fulton, who previously announced plans to retire, will be succeeded as president and CEO by board member Doyle Simons, effective Aug. 1.