Wendy's to Sell Bakery Business, 640 Restaurants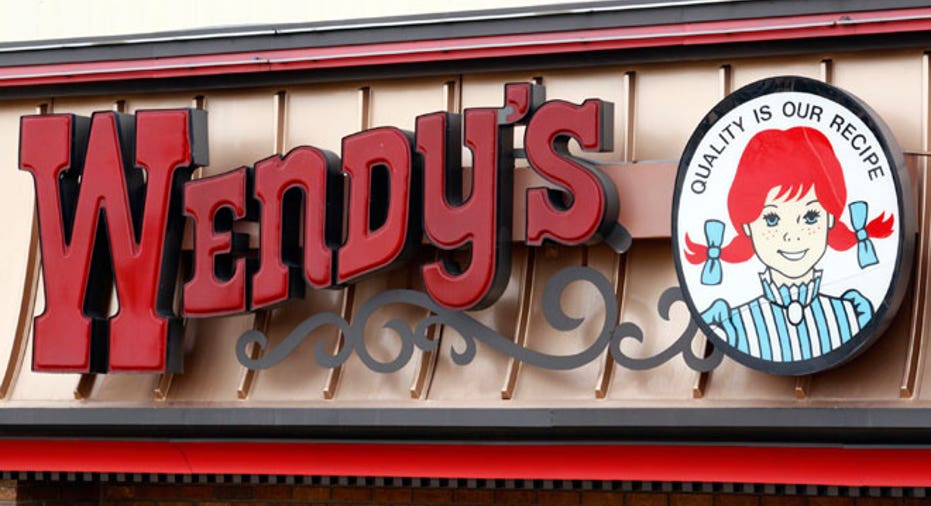 Wendy's Co. announced plans Wednesday to sell off its Ohio bun-making business this month, while the burger chain provided greater detail about plans to sell off more than 600 of its company-owned restaurants to franchisees.
The company also reported profit that narrowly topped Wall Street expectations for the first quarter, through sales fell below expectations amid fewer stores.
Shares of Wendy's, up about 31% in the last year, gained 5.3% in morning trading to $10.98.
Like many other restaurant chains, including McDonald's Corp. and Burger King Worldwide Inc., Wendy's has been selling off its company-owned restaurants to franchisees to ensure a more predictable cash flow and higher margins.
Wendy's said it now plans to sell 380 restaurants in 2015 and 260 restaurants in 2016. It had said earlier this year that it planned to sell 500 restaurants to franchisees.
Wendy's is aiming to own just 5% of its stores by mid-2016, an effort the company expects will result in $400 million to $475 million in pretax cash proceeds and reduce its future spending.
Meanwhile, Wendy's expects the sale of its Zanesville, Ohio, bakery business to close this month, a move Wendy's said would give it more sourcing flexibility and eliminate some spending. The bakery supplies sandwich buns to thousands of Wendy's restaurants and, to a lesser extent, outside parties. The business brought in about $61.8 million in sales in 2014.
Overall for the first quarter, Wendy's reported a profit of $27.5 million, or seven cents a share, compared with a profit of $46.3 million, or 12 cents a share, a year earlier.
Excluding special items, per-share earnings were six cents.
Revenue fell 10.9% to $466.2 million, weighed by ownership of fewer stores.
Analysts polled by Thomson Reuters forecast earnings of 5 cents a share and $475.6 million in revenue.
Same-restaurant sales grew 2.6% for North American company-operated locations and 3.4% for franchised sites. Systemwide, same-restaurant sales were up 3.2%, above the 2.5% growth Consensus Metrix had forecast.
Restaurant margin at company-operated stores in North America was 14.7%, up from 13.1% in the prior-year period.
For 2015, the company reaffirmed its earnings outlook but said it now expects same-store sales growth of 2.5% to 3%, compared with its previous outlook for 3% growth.
The company said it expects to update its guidance on June 3.