Wells Reaches Out to Communities for New Business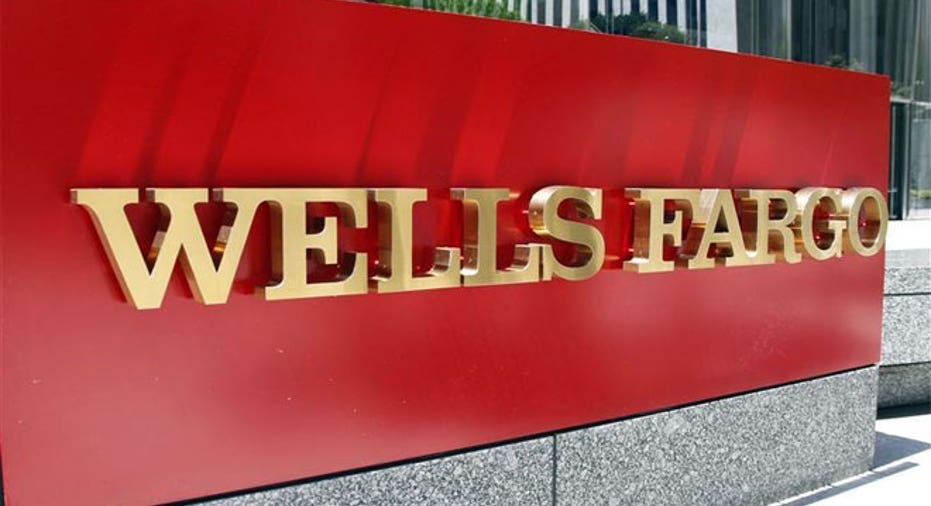 Wells Fargo (NYSE:WFC) has invested more than $200 million in community outreach programs nationwide over the past year and the bank is planning to continue its aggressive campaign to reach new customers.
The bank told FOX Business it has focused resources on the Asian-American community in Houston, San Francisco and on the East Coast in the last 12 months to attract new customers. Wells is focusing efforts towards gaining market share for checking accounts, loans and mortgages by partnering with community organizations and making charitable contributions, annually giving nearly a quarter of a billion dollars to non-profits, significantly more than its competitors, sources say.
"What is unusual is that such a large bank can do it effectively at a large level," said Moshe Orenbuch, an analyst at Credit Suisse who covers Wells Fargo.
Wells is now the fourth-largest bank by assets in the U.S., with $1.33 trillion, followed by JP Morgan Chase (NYSE:JPM), Bank of America (NYSE:BAC) and Citigroup (NYSE:C). It became the largest bank by market capitalization after its merger with Wachovia in May 2009.
"They are basically a big community bank," said Orenbuch.  "That is the way they are organized and they are good at it."
Well Fargo's outreach in the Asian communities on the East Coast has been extensive and creative. Bank sponsored community events include a local spelling bee, South Asian fashion events at Fashion Week and the annual South Asian Film Festival in New York.  The merger with Wachovia put Wells Fargo on the map, particularly on the East Coast, say industry experts.
"We are in the community," said Rahul Baig, managing director at Wells Fargo. "And we truly have a relationship with the customer."
Baig, at the firm for five years, describes Wells Fargo as old-school banking, congenial and team-orientated.
In 1998, Wells Fargo merged with Norwest, which was essentially a community banking organization. Norwest's community culture took over and changed the outreach efforts at Wells Fargo, say industry analysts. Wells Fargo says it encourages its employees to be part of a number of community groups.
"We have 1.5 million team member volunteer hours," said Baig. The firm says last year $64 million going towards these community programs came out of Wells Fargo employees paychecks as voluntary donations. Baig says a lot of the decision making is given to the local markets about what to support in their community and employees are encouraged to get involved in the community.
According to the 2010 Census, the Asian population grew faster than any other over the last decade, growing by more than 40%. New York City has the largest concentration with over one million Asian-Americans, followed by Los Angeles and San Jose, California.
"Wells comes out of California where there is a huge Asian community," said Dick Bove, an analyst at Rochdale Securities, "So it makes sense that they would try to replicate their strategy on the East Coast."
The bank doesn't give stats on how sponsoring these events impacts its bottom line. But last year, Wells Fargo's sponsorship of a Fashion Week event honoring South Asian designer Amrita Singh paid off, according to Baig.
"Two people came up to me afterwards and said they were touched by what we did there," said Baig. "And two months later I found out they opened two major large-business accounts in San Francisco with us."
According to Wells Fargo, one in three people in the U.S. does business with the bank. Analysts say the firm currently has 35% of the mortgage market, which is up from 20% two years ago. Rival Bank of America has a larger share of the consumer banking market through checking accounts and its credit card business, but a smaller share of the mortgage market.
Over the past 3-4 years, banks have been painted as the bad guys and are looking to make amends and improve their image in the community.
"The banks are definitely more conscious about getting public credit and visibility," said David Hilder, an analyst for Drexel Hamilton.
Headquartered in San Francisco, Wells Fargo's market capitalization is $180 billion, well above competitor Bank of America at just over $96 billion, and it is the second-largest bank in deposits, home mortgage servicing and debit cards, according to analysts.
"The concept that Wells uses the local branch as a center for activity in the community is not a new one, it's a strategy that banks have used for decades and it's highly successful," said Bove. "You try to use the branch to attract people for other reasons than just financial and then if they have a financial need, they could contact someone at the bank."
In other words, people in the community come away feeling comfortable with Wells and dealing with their people. The problem is that it's a labor intensive task -- a lot of manpower and hours go into this sort of strategy if banks are willing to use it, say analysts.
"Most banks know that it works but don't want to spend the money on it," said Bove, referring to the coordinated grass roots efforts it takes each bank to reach out the community.
"Citigroup, when Joe Plumeri  was there, did exactly this and it worked for the bank" said Bove. "But when Sandy Weill took over, he decided the cost of it was too high."
Local branches are seen as an opportunity for banks to provide that individualized care to customers and connect on a personal level. In an environment where customers are frustrated with banks over the financial crisis, banking fees and other penalties, many are turning to online alternatives. The personal touch from a bank can make all the difference.
"I think it's a brilliant strategy," said Bove. "The banks that use it make it work."