Wells Fargo Lays Out Strategy to Move Past Scandal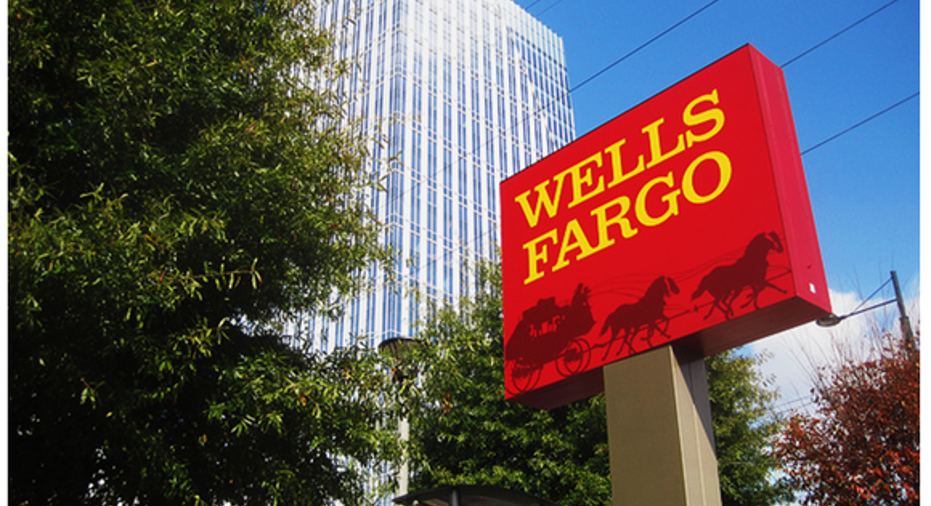 Wells Fargo & Co.'s top brass laid out the bank's strategy to move past its sales-tactics scandal on an hour-long call Monday with 500 senior executives, according to a recording of the call reviewed by The Wall Street Journal.
The executives said growth in new retail banking business likely would be down due to the scandal. But they added that efforts by some states to penalize the bank by suspending parts of their business weren't having much effect.
The call was led by Chief Executive John Stumpf, along with President and Chief Operating Officer Timothy Sloan, and foreshadowed some of what the bank expects to share with investors during its earnings report this Friday. The executives said the situation would get harder for the San Francisco-based bank before it gets better.
"To say the last month has been difficult is an understatement," Mr. Sloan said on the Monday call. "It's going to be harder for a while, and we get that."
Wells Fargo paid a $185 million settlement with regulators and a city official about a month ago. It has since faced public outrage, two congressional hearings and a raft of federal and state inquiries, including by the Justice Department.
Mr. Stumpf, who the board said last month forfeited $41 million in pay related to the issues, said he visited a number of branches late last week and "clearly this has not helped." He said the net new business in the retail bank "will be down for a while; there's just no question about that."
Mr. Sloan, in response to a question, also pointed to a part of Mr. Stumpf's "deck" or earnings presentation, in providing additional metrics to investors who are asking for more details around the impact the past few weeks have had on the bank's current business model. But he didn't explain those further.
Mr. Sloan added that the bank is still opening more accounts than closing accounts and is seeing growth in new checking accounts but not as much as a few months ago. He added that the number of referrals to various businesses within the consumer lending groups is down as well and has heard one-off stories of lost business with small or midsize businesses.
A Wells Fargo spokesman on Tuesday said the bank had no comment on the call.
Chief Financial Officer John Shrewsberry, responding to an executive's question on the call, said other than "some legal set asides" there isn't much different in the bank's third-quarter earnings due to some states suspending business with the bank. He added that those public announcements aren't "really amounting to much in terms of dollars yet."
But the CFO said the bank likely wouldn't say this publicly: "We probably won't broadcast that because it might incentivize people to do more, to make it tougher on Wells Fargo, but the story line is worse than the economics at this point."
Mr. Shrewsberry said the bank is "being transparent" in terms of the impact of the scandal in future quarters but didn't detail what that meant.
The executives also said they expect regulatory relationships to suffer across the bank, not just at its retail unit, in response to a question.
One executive asked how the bank will use metrics to measure efforts to rebuild trust with customers. Mr. Sloan said the main focus is measuring remediation and consumer sentiment toward Wells Fargo. That is something the bank is doing in real-time to determine how quickly it can roll out its new marketing campaigns.
Mr. Sloan referred to: "listening tours" that new community bank executive Mary Mack has been doing across the country; Mr. Stumpf's regular memos and a video to employees; and Mr. Sloan's visits with business customers from Des Moines to Washington, D.C.
Investor relations head Jim Rowe and his team are "doubling down" with large investors to be "more proactive than we'd normally be" in the next few weeks and months, Mr. Sloan added.
A chunk of the call was devoted to what the bank is doing related to risk management. Chief Risk Officer Mike Loughlin referred to an email sent last Friday explaining "Project Duel" where the risk unit worked with lines of business to clarify roles and responsibilities and to improve oversight and controls and reduce duplication.
Wells Fargo has been decentralized for a number of years and it sometimes hasn't been clear where risk executives reported into, current and former executives have said.
Mr. Loughlin said one thing that isn't changing is how the bank monitors credit. He also detailed a few executive changes that have been made in recent months. The bank is also adding about 2,000 business-line risk employees to the corporate risk unit for "better coordination, earlier identification and faster escalation."
"If I can ask you to remember anything, it's those six words," Mr. Loughlin said on the call.
The bank's top brass spent more than half the call answering questions from executives across the firm, including many outside of its retail banking unit.
The bank is examining changes around its training, Chief Administrative Officer Hope Hardison said in response to a question.
She also answered a question around concern some employees have voiced in reporting issues to the bank's ethics line. She said it is run by a third party and the bank will investigate issues around any claims of retaliation.
Mr. Sloan also said the bank plans to boost its marketing efforts but is waiting for customers to be ready for it, adding that the bank has paid for more social media advertising than usual in the interim.
"Expect more proactive customer outreach in the next few weeks," he said.
Write to Emily Glazer at emily.glazer@wsj.com