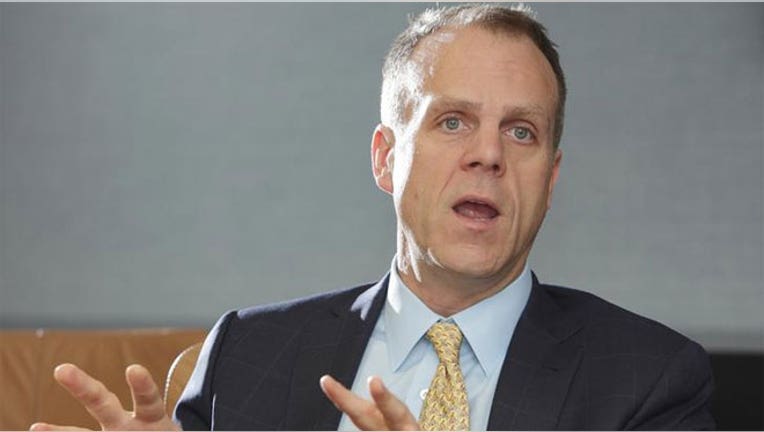 The bottom fell out of Weight Watchers International (NYSE:WTW) stock Thursday, a day after the company reported an 8.9% decline in fourth-quarter profit and lower expectations for 2013.
The shares fell $9.20, or 17%, to $44.91 on Thursday.
Profit for the fourth quarter fell to $58 million from $63.7 a year earlier. Per-share earnings did improve year-over-year, increasing to $1.03 from 86 cents amid fewer shares outstanding.
Adjusted earnings to exclude gains related to a litigation settlement were 96 cents a share.
Revenue checked in at $407.9 million, up 1.7%, driven by a 4.5% jump in total weeks paid. The company reported online business growth that offset declines from its meetings business. Attendance was down 14% to 9.8 million, compared to 11.4 million the prior year.
The results were well short of Wall Street views, as analysts were expecting per-share earnings of 87 cents on revenue of $398 million.
For the ongoing fiscal year, Weight Watchers said it anticipates per-share earnings of $3.50 to $4. Analysts were estimating earnings of $4.75 per share.
Weight Watchers is battling significant competition from Nutrisystem (NASDAQ:NTRI), Medifast (NYSE:MED) and Nestle's Jenny Craig. The company upped marketing expenditures by 5.8%, while overhead costs climbed 21%.
Chief executive David Kirchhoff said recruitment trends so far this year are not what the company expected, even though Weight Watchers serves a record number of combined global meeting members and online subscribers. Kirchhoff added that current marketing campaigns have not been very effective.
"In this context, we are taking appropriate steps to address these near-term challenges while continuing to pursue our long-term growth strategies," Kirchhoff said in a statement.