Wedding Dress Fire Ignites Insurance Ire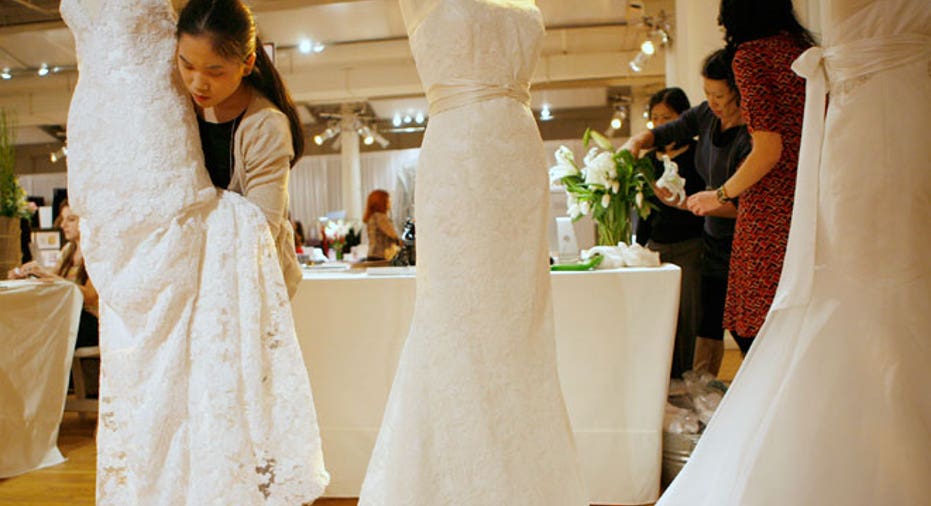 Dear Insurance Adviser, My wife sent her wedding gown for dry cleaning. While it was there, the dry cleaner caught fire and the dress was destroyed. The company never contacted us; we found out only after my wife called, asking what was taking so long. The company sent us the claim form for its insurance company, and we filled it out and sent in a copy of the receipt. We eventually got a check in the mail for 50% of the value of the dress because, according to the insurance company, "a wedding dress is only meant to be worn once, and as long as it has substantially met its obligations, the value is 50%." The problem is that we were planning on getting more pictures after the wedding, so the need for the dress was not met. Can we do anything about this? -- John
Dear John, First, congratulations on your wedding! My condolences to you for the loss of the wedding dress. No matter what you end up getting paid, you can't get compensated for the biggest loss: the sentimental value.
As for courses of action, I would first call the insurance adjuster and explain your need to use the dress for photos. Appeal to his or her sense of fairness. If that fails, you can sue the dry cleaner for the rest of the cost in small claims court. (Think "Judge Judy.")
The problem you are having is valuation. You want to be paid the cost to replace the dress new, but the dry cleaner and its insurer owe you only the used value, by law. Here is how you can get paid the full replacement cost of a new gown without all the hassle.
File a claim with your homeowners insurance or renters insurance company. If that policy is properly endorsed with replacement cost contents coverage, it covers you and your bride's personal property for fire damage, both on and off the home's premises. Note that filing a homeowners policy claim works only if the replacement cost -- say, $1,000 -- exceeds the policy deductible -- which could be $500. In this example, after your insurance company pays you the difference of $500, it will then pursue the insurer of the dry cleaner to get back both the $500 insurance payment plus your $500 deductible. Whatever your insurance company collects will be shared proportionally with you.
So, if the negotiations result in the dry cleaner's insurer agreeing to pay 80%, you would get back 80% of your $500 deductible, or $400. The net cost to you would be only $100. You would end up collecting a total of $900, or 90% of the replacement cost of the wedding gown. Much better than the 50% you were offered. And, without all the headaches and hassle you have been going through.
Good luck!
Bankrate's content, including the guidance of its advice-and-expert columns and this website, is intended only to assist you with financial decisions. The content is broad in scope and does not consider your personal financial situation. Bankrate recommends that you seek the advice of advisers who are fully aware of your individual circumstances before making any final decisions or implementing any financial strategy. Please remember that your use of this website is governed by Bankrate's Terms of Use.