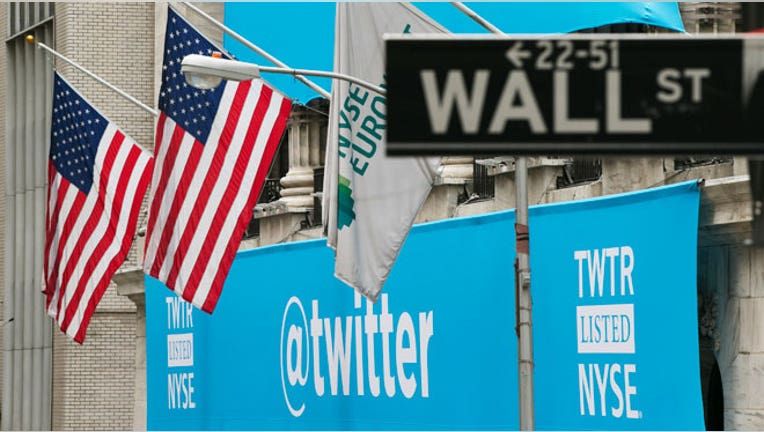 Wedbush Securities kicked off coverage of Twitter (NASDAQ:TWTR) this week with a "neutral" rating, but set a price target 18% below the social network's debut price.
The cautious tone comes as a number of analysts and investors have expressed concern that Twitter's 73% surge above its initial public offering on Thursday overvalues the young and unprofitable company.
"We believe that Twitter is in the early innings of its growth," Wedbush analyst Michael Pachter wrote in a research note published late Thursday. He said this makes determining a fair valuation "extremely difficult."
Using a complex series of assumptions, Pachter set a 12-month price target of $37 on the San Francisco-based company, which implies a 17.6% decline from Thursday's close of $44.90.
Despite the careful analysis, shares of Twitter started Friday on a bullish note, rising as much as 4.1% to $46.75 in early trading. In more recent trading, the stock was off 4.10% to $43.
Like many analysts, Pachter noted the great potential of Twitter given its ability to offer users a way to interact with each other in real time around the world.
"We believe that the majority of the world's 2.4 billion Internet users have great potential to find something or someone on Twitter that they are interested in," he said. "Because of its critical mass, it should enjoy a competitive advantage for the foreseeable future."
The $37 price target is based on assuming Twitter doubles its monthly active users from the current 230 million to 460 million over the next five years and its seven timeline views per day grows to 10 per day due to more influential (verified) accounts. This would give the company annual timeline views of 1.7 trillion.
Wedbush said Twitter has the potential to generate as much as a penny per timeline view, but it has assumed a more conservative view of 0.005 cents per view, giving it $8.4 billion in annual sales.
Pachter said a gross margin of 65% to 70% and operating expenses of $2 billion a year translate to $3.5 billion in earnings before interest, taxes, depreciation and amortization by 2018. Applying a "conservative" multiple of 15 and then a 15% discount gives Pachter a present value of $25.8 billion, or $37 a share.