Web Sales Hum, but With Smaller Orders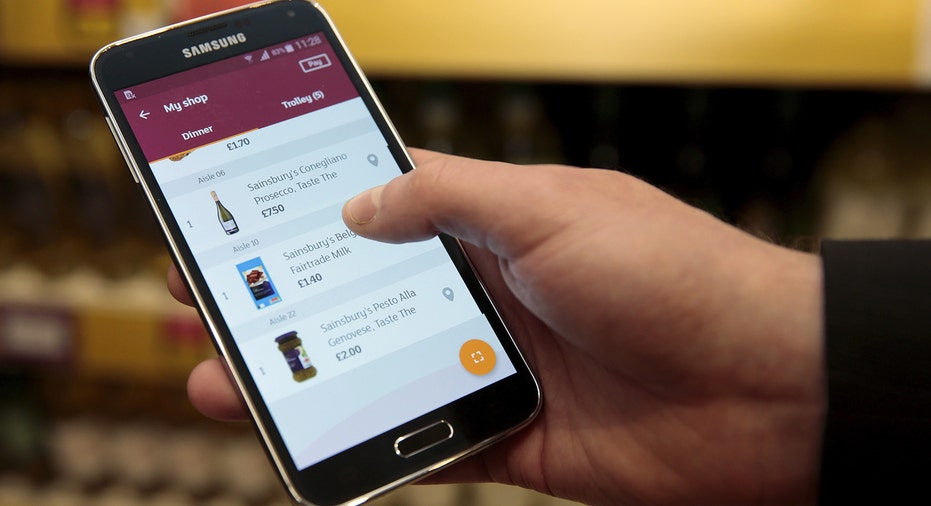 The average amount Americans spent in some key product categories declined on Thanksgiving and Black Friday, as mobile shopping drove smaller orders and aggressive discounts pushed down prices.
Consumer electronics was the hardest hit, with the average order size falling 18% on Thursday and Friday compared with a year ago, according to First Data, which analyzed payments at more than 800,000 retail locations. Furniture and sporting goods also had average orders decline, but by smaller amounts.
Overall, Black Friday shoppers still spent more than last year. According to First Data, the number of transactions on Thursday and Friday increased 10.6%, which helped sales rise 9.4% on those days despite the smaller ticket sizes for some categories.
Spending per shopper at U.S. specialty and big box chains fell 1.4% on Thursday and Friday, according to RetailNext, which collects traffic and sales data through analytics software it provides to retailers.
Likewise, International Business Machines found the average order at online retailers who use its software fell 1.2% on Black Friday and was on track to fall more than 4% on Cyber Monday as of midafternoon, though order values rose 5.5% on Saturday and Sunday.
"Black Friday shoppers are looking for those one or two key items they know are on promotion, and they are doing less impulse spending," said Bridget Johns, RetailNext's head of marketing and customer experience.
Ms. Johns added that once final numbers are tabulated for the entire weekend, she expects the amount of money spent per shopper to show an increase over last year. Still, the 1.4% decline on Thursday and Friday is steeper than the 0.1% drop during the same days in 2014.
Many chains spent heavily heading into the holidays to upgrade their mobile apps in the hopes of winning more shoppers. But an increase in mobile purchases is also having an impact on the order size.
Justin Norwood, an IBM product strategist, said shoppers tend to make fewer multi-item purchases on their phones, compared with purchases made on their laptops, tablets or desktop computers. As such, he said, average order value was down on Friday and Monday, when mobile phone orders spiked.
Anuj Nayar, a PayPal spokesman, said consumers are "snacking" on their mobile phones, meaning they are making smaller purchases or browsing in short bursts throughout the day, instead of placing bigger orders at one time from their computers.
The average order for consumer electronics fell to $122.50 this year, from $149.50 last year, according to First Data, which analyzed credit- and debit-card transactions as well as checks, gift cards and other types of payments. Unlike previous years, when the electronics category benefited from new gaming consoles, there was a dearth of must-have items this year, analysts said.
"There is a lack of newness and prices are down year-over-year" said Seth Sigman, an analyst with Credit Suisse.
Items from televisions to tablets are suffering from price deflation, analysts said. For example, Sony cut the price of its PlayStation 4 console by $50 in October to $350, but Best Buy and other retailers were selling it this weekend for $300 with a free game. Even new products were being discounted: Amazon.com sold its $50 Fire tablet for $35 on Black Friday.
Craig Johnson, the president of consulting firm Customer Growth Partners, said unit sales in consumer electronics are up, but dollar sales are down about 1% to 2% because of price deflation. "One of the hottest categories has been cellphones, and they aren't typically an item that is purchased on Black Friday," Mr. Johnson said.
Krish Mantripragada, a First Data senior vice president of data and analytics products, said consumer electronics could see a rebound on Cyber Monday, when they are typically one of the most popular items purchased.
According to Mr. Norwood of IBM, popular items trending on social media on Cyber Monday included Samsung TVs, Apple Watches and Beats by Dre headphones. Shares of Fitbit, a maker of fitness trackers, rose 3.3% on Monday, after a Barclays analyst upgraded the stock on strong holiday sales.
Traffic to Target's website on Monday morning was so heavy that the site was temporarily unavailable for some users. "Both traffic and order volumes are exceeding Target's Thursday Black Friday event, which was our biggest day ever for online sales," said Target spokesman Eddie Baeb. The retailer temporarily restricted access to the site to help manage the traffic.
Not all categories were under pressure. Toys are on track to have one of their best seasons in years, thanks in part to the popularity of "Star Wars" items. And the average purchase for clothing and accessories increased slightly on Thursday and Friday to $81.60 from $79.40 a year ago, according to First Data.
Non-retail categories such as airfare and train tickets also showed declines as shoppers opted to take advantage of cheap gas prices and drive to their destinations, First Data's Mr. Mantripragada said.