Wearable Tech Can Help Save a Senior's Life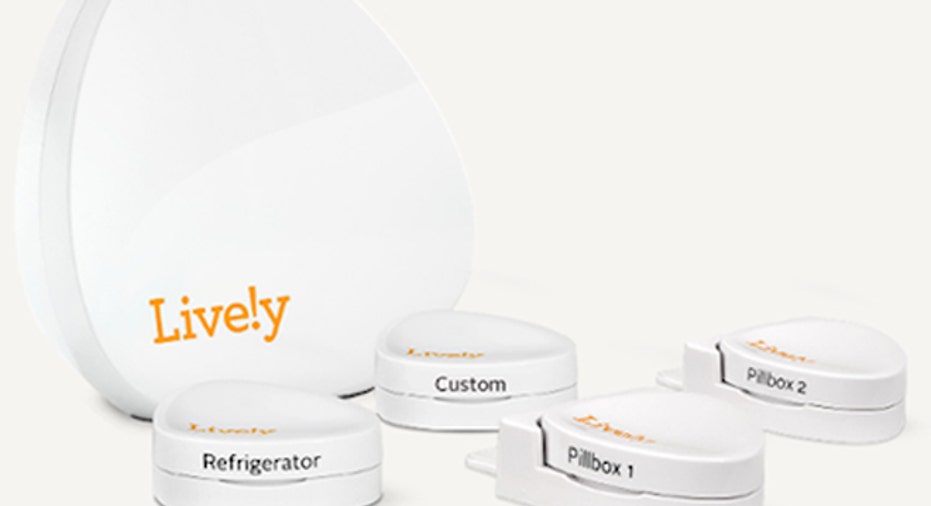 Innovative wearable technology such as the Apple Watch (NASDAQ:AAPL) can be amazingly cool, but some wearables could literally be lifesaving, especially for seniors.
There are now watches that do double duty as pedometers and fall-detecting personal emergency response systems. There are devices, such as heart monitors, that can be worn for extended periods of time that collect data and transmit it back to doctors with no effort by the patient.
Plus, as wearable technology becomes ubiquitous, the cost decreases, which puts these space-age solutions within reach of nearly everyone.
Monitoring health
A lot of the exciting developments in wearables revolve around monitoring health. Leaps in technology allow for innovative designs, thanks to things like flexible screens and increasingly powerful, tiny sensors.
Sensors have evolved to microscopic dimensions, so small and powerful that some sensors can even monitor your blood in capillaries through your skin.
"In '93, sensors were the size of a pencil eraser. Now a pencil eraser could have thousands of sensors," says David Crais, CEO and founder of Crais Management Group. Crais is in the medical technology field.
As a result, devices used in physical therapy or health care settings have vastly benefited from the leap in technology.
Not only can sensors do their jobs better now, but their size makes it convenient for reluctant patients to use. For instance, a product being developed now will help stroke victims recover their mobility.
"When asked if they would mind wearing the device for a day, a few individuals in our pilot study were reluctant, due to the size, design and location of the sensors. We've addressed this in our most recent grant proposal by partnering with a company that makes a sensor that is extremely small and flexible," says Ben D. Stern, Ph.D., a physical therapist in Fountain Hills, Arizona, and one of the designers of a movement-tracking device for rehabilitation.
An elegant design that accounts for the wearer's dexterity is as important as the technology that powers it.
"Orthopedic or neurologic conditions limiting an individual's strength, range of motion or motor function are more likely in an older population. For a device to be used regularly and placed reliably, it must be designed such that this population with limited functional movement can put it on and take it off easily," Stern says.
Share-ability
The ability to share health data is one of the biggest promises to come out of the boom in wearable technology.
One company using that kind of technology is CareMore, a medical group in California open to people eligible for Medicare who live in the area.
"While wearables by themselves will help empower patients, wearables with true data linkages to medical practices will help revolutionize the actual delivery of care," says Dr. Sachin Jain, chief medical officer at CareMore, which provides support, education and services to caregivers in addition to caring for patients.
CareMore uses a blood pressure cuff that transmits patients' readings via Wi-Fi to nurses at the company. If a problem is spotted, the company intervenes to help the patient avoid going to the hospital.
Though CareMore membership is limited by geography, anyone can buy a similar device called Qardio. It's a blood pressure monitor with a smartphone app that can store your data in the cloud, which can then be shared with your family or doctors.
The QardioArm wireless blood pressure monitor sells for about $100.
Monitoring people and activities
Adult children fret about the vulnerability of elderly parents who live alone. Something as banal as a trip and fall can have devastating consequences. At least one company has built an empire around creating a device for people who fall and are not able to get up. The Life Alert pendant is one of the originals in personal emergency response systems, or PERS.
Many of the developments in PERS have come about because of experiences with the pendant-style device. Some people may be reluctant to wear a big, clinical-looking gadget around their neck all the time.
The new generation is sleek and well-designed, typically worn as a bracelet or watch with more features than the ability to call for help.
For instance, one newcomer is the Lively safety watch.
"With the safety watch, we wanted to create something with a lot of fashion -- something that people want," says David Glickman, chief operating officer and co-founder of Lively.
"We were interested in adding capabilities to the system beyond the button," he says.
In addition to a button that can connect the wearer with operators who can then call an ambulance or contact their family, the Lively watch also includes a step counter and medication reminder. An upcoming feature will be an accessory that clips to the watch to automatically detect falls and contact emergency responders.
Included in the kit are sensors that can be attached to anything in the home, such as a pill box and refrigerator. The smartphone app keeps track of the sensors and allows caregivers to check in to make sure medication has been taken, the fridge has been opened and everything is on track.
The website promises that the watch will soon be paired with a smartphone for emergency response outside of the home.
All of the equipment costs about $50. The monthly subscription to the monitoring service costs between $28 and $35, depending on the payment plan chosen.
State-of-the-art gadgets with more functions
Another watch-type product for keeping seniors safe is the Kanega watch from UnaliWear. As of October 2015, the Kanega watch is in beta testing. It's expected to cost about $300 with monitoring costs between $35 and $85 per month depending on the service chosen.
"In the Kanega watch, we combine cellular, Wi-Fi and GPS, along with automatic fall detection to provide an active medical alert that works anywhere, in combination with artificial intelligence that learns the wearer's lifestyle," says creator Jean Anne Booth, CEO at UnaliWear.
Not only is the watch a PERS, it can also guide the wearer home if he or she wanders or gets lost.
"Your Kanega watch is able to learn what you typically do and where you typically go. When you do something different, your Kanega watch simply asks you if you need help, if you're at home, or if you need directions home, if you're heading somewhere unusual for you," says Booth.
"If you say you'd like directions home, then the watch sends your GPS location to the cloud, gets instructions for you, and verbally guides you home," she says.
If you ask for directions home but then don't follow them, the watch will get a human operator to talk to you live through the watch.
Wearables for your face
Technically, all of these wearables can help people of any age who may need help with certain things. For instance, the Soundhawk is a personal amplification product that can help people hear more clearly in noisy situations.
It's made for people who need help hearing in certain settings, like a crowded restaurant, but don't really need an expensive hearing aid, which can cost thousands of dollars.
"I would run into a lot of patients who would come in with difficulty with communication. We would test their hearing and find it was pretty good but a hearing aid might help. They would be on board for an improvement in listening and the reduced cognitive load until they found out it would be $6,000 or $7,000," says Drew Dundas, Ph.D., president and chief technology officer at Soundhawk.
Compared with the price of a hearing aid, the Soundhawk smart hearing amplifier costs much less at about $350.
Soundhawk looks a bit like a Bluetooth headset and comes with a microphone you can attach to the person you're speaking with, if necessary, in order to hear them even better. Plus, there's a smartphone app to adjust the settings. A smartphone is required for the product to work.
For people with vision limitations, OrCam is a smart camera that attaches to eyeglass frames.
The camera recognizes text, products and people. Simply pointing or gesturing at a line of text or a product triggers the camera to read the situation and speak into your ear, reading the text or telling you what or whom you're looking at.
"We are able to analyze the images, figure out what's going on and verbalize it to the user instantly," says Eliav Rodman, director of marketing at OrCam Technologies.
"You can read the menu at the restaurant on your own. You can read a book while holding it -- that's not a trivial matter. To those who have lost their vision, the ability to hold a book and independently read in the natural position which they are used to is extremely rewarding," he says.
The device can capture an entire page of text and continue to read it to you after you put the book down to rest. Or, you can point to lines of text and the camera will read and scan as you go.
Obtaining the device is a bit of a trick. It costs $3,500 and can be ordered only in a handful of areas. That's likely because the OrCam is hand-delivered by a trainer to teach you how to use it.
Wearables for your feet
There's even wearable technology for your feet. Lechal footwear was developed by Ducere Technology. Shoes and insoles are available and they provide GPS, fitness tracking and accessibility assistance. They require a smartphone and app to work.
"The app is what connects the shoes or the insoles to your phone. Once connected, the app leverages Google Maps to set directions, one of the main points for the visually impaired, as well as custom fitness capabilities," says Krispian Lawrence, co-founder of Ducere Technologies.
"For example, if you set a destination and need to turn left, the left shoe will vibrate. It allows the user to be completely hands-free rather than staring at a phone screen," he says.
The price of the shoes is $80 and up. The insoles cost $125, or $190 for premium, which comes with more bells and whistles and advanced motion tracking.
These are just a few of the problems that wearable technologies are solving today. The most exciting part is that it's just the beginning.
Sheyna Steiner covers investing, retirement, CD rates and other personal finance topics for Bankrate.com. She is a co-author, along with seven other Bankrate reporters and editors, of "Future Millionaires' Guidebook." Connect with Sheyna Steiner on Google+ or on Twitter.  Read more: http://www.bankrate.com/finance/mobile/wearable-technology-could-save-your-life.aspx#ixzz3sPpkuoar  Follow us: @Bankrate on Twitter | Bankrate on Facebook