We Bought a House: Stories of 3 Homebuyers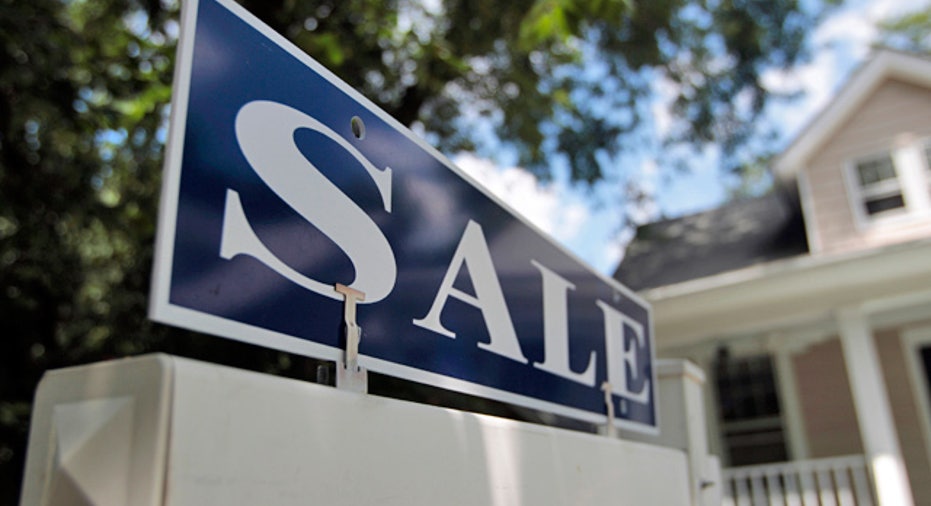 The current pace of U.S. home sales is still nowhere near what it was at the peak of the housing boom. Yet house sales are on an upswing. Here, three recent homebuyers explain why they jumped in and closed the deal.
Buy, Not Rent
Joe O'Connell, a first-time buyer in Mesa, Ariz., bought his house because he figured a mortgage payment was a better bargain than rent. As a one-time construction worker, he felt ready to take on the do-it-yourself aspects of homeownership.
"Apartment rents in the area were approaching $800 to $900," O'Connell says. "For that amount, I could get a house, so I felt that instead of paying rent, I could pay a mortgage and help myself out a little bit."
O'Connell describes his 1,500-square-foot house as a starter home with three bedrooms, two bathrooms and a large swimming pool. He says the house was a flip previously owned by an investor, who made a number of improvements, including new appliances, flooring and fresh paint.
Still, the place wasn't in prime shape.
"I probably bought a house that needed more work than someone else might, with the knowledge that I can take care of that work myself," O'Connell says.
The $129,900 purchase price and a $126,000 30-year fixed-rate loan insured by the Federal Housing Administration made the home affordable for O'Connell, who is 25 and now works in university student orientation programs.
The biggest challenge was finding a willing seller. O'Connell says his first two offers were rejected, with the explanation that the owners already accepted offers. O'Connell had begun his search early, and that gave him time to regroup and adjust his criteria before he had to vacate his apartment.
Apart from that, he says, buying a house was "actually a lot easier" than he had thought it would be.
Home Already
When Carl Coffee, a tech service engineer at US Steel, was transferred by his employer to another state, he and his wife, Luanne, didn't hesitate to buy another house -- even though the one they'd occupied for the previous 30 years was burdened by negative equity.
"I guess it's a mentality," Coffee says. "If you live someplace, you live in a house that you purchase. And I think it's a good investment. We never considered not buying a home."
The Coffees sold their Woodhaven, Mich., home through the employer's relocation program and dipped into their savings to pay off the negative equity, which they had acquired due to a home equity loan used to make improvements and repairs.
They had expected to use more of their savings to make a 20% down payment on their new home, but that second dip proved unnecessary because they chose a loan that allowed a 5% down payment in exchange for a slightly higher interest rate to wrap in lender-paid mortgage insurance.
Coffee is hard-pressed to come up with anything challenging about his homebuying experience. Indeed, he's eager to praise everyone involved, including his lender.
"Quicken Loans made it so easy, I couldn't even believe it!" he says. "They took that stress level away."
The new house in Crestwood, Ky., is a 2,500-square-foot Cape Cod-style residence with three bedrooms, three bathrooms and an unfinished basement on an acre of mostly wooded land. The purchase price was $227,000.
"Now that we've been in the house a couple of weeks," Coffee says, "we know we made the right decision. I feel like I'm home already."
Family Secrets
Gabriela Koenen and her husband, Ken, aren't newbies at homeownership, having been homeowners for years.
In fact, the couple had moved into a rental in Paso Robles, Calif., only because they had bought a lot on which they'd planned to build a brand-new house. When that didn't pan out, they bought a house in nearby Livermore that had caught their interest.
Gabriela Koenen describes the house as a "gorgeous" home with three bedrooms, an office, great room and a "beautiful, beautiful" kitchen.
The Koenens, both in their early 60s, are self-employed. He's a tax, real estate and bankruptcy attorney; she's his assistant and paralegal. That made getting a new mortgage challenging, though they ultimately were able to finance $472,500 of the $630,000 purchase price with a 30-year fixed-rate mortgage.
"It's very difficult to obtain a loan," Gabriela Koenen says. "You pretty much have to be willing to give out every family secret, so you can be considered."
The transaction was a short sale, so the owner needed bank approval to accept a sale price less than the loan balance. Still, the deal closed in about three months.
"In all fairness," she says, "it took less time than I'd anticipated, probably because they'd already gotten an offer that fell through, so the wheels were already turning."
Why did they buy?
"At our age," Gabriela Koenen says, "homeownership is something that you just do. You don't rent."