We All Could Use an Injection of Optimism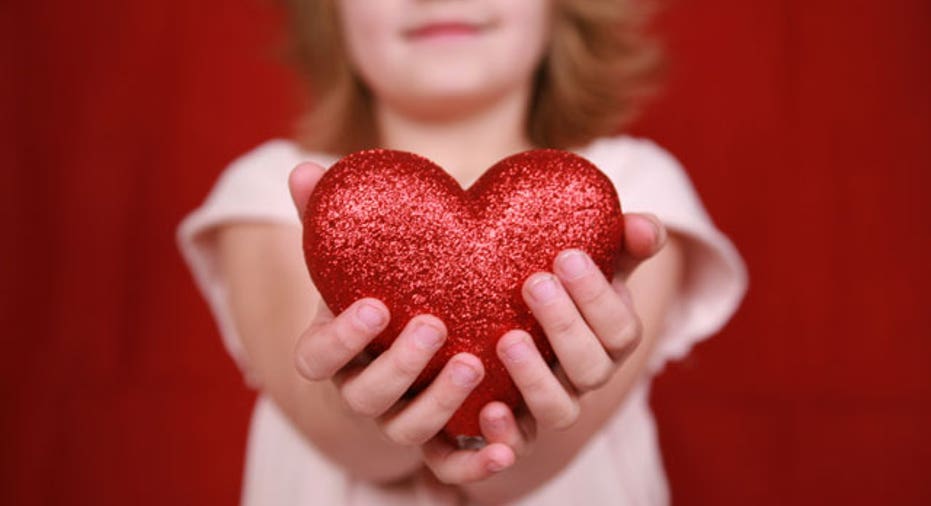 Among the excruciating and exhilarating events of my week -- one in which such a metamorphosis in my life occurred that I feel like I earned the loveliest of butterfly wings -- there was a life coaching session.
In the context of that one-hour phone call I said to the person I was coaching, Were all thrown challenges that we have to adjust to, but the best of us find a way to more than adjust.
It is, in fact, those who take the time to extract messages from challenges and who line up good intent with steely determination that seem to be most happily succeeding in this time where jobs are iffy, individuals financial pictures are cloudy and personal relationships are too often precarious.
We all could use an injection of optimism, couldnt we? What I mean is, for almost any situation, we can point to something that could either discourage us or inspire us. How about we focus on the latter?
Last week a reader sent an email in response to one of my columns that was a stirring reminder of our call to action if we choose to see it that way.
We are the United States of America, he wrote. There is nothing we [cannot] do nor over come! I just wish someone would report on that instead of the doom and gloom that is currently being reported & Thank you for your time and I really hope you (the news channels, and government) will get out of the way and let Americans lead this country back to life!
I will so happily do that. Not just get out of the way, but aid their cause. Shepherd them, if you will. So here goes.
There is no better time than now to excavate your gifts and desires and bring them to the forefront of your life. If you have been searching for a job in vain but there is something nagging at you that youve wanted to try, this is the time to try it. Sometimes when I do a consultation with a potential client, I gauge early on that they already know what they want to do moving forward. They just want permission, to say it out loud, to hear an objective outsiders take.
What is stopping you from moving to another town or cultivating a hobby that would tap into your creativity and release stress? What is the one thing in life that jazzes you more than words can express? Is it a significant part of your life? If yes, congratulations. If no, why not? Even if your current reason is legit, what are you doing to bring that passion more prominently into your life moving forward?
It is amazing how much power is in simply planning for change. One action, one step. Then another. And another. Just think of how great it feels to know a vacation is coming when youre toiling away at work. Well, magnify that when its a plan for a new venture that will change the course of your life.
After last weekends devastating loss of Navy SEALS and other service members in Afghanistan, the hollow feeling in my gut was followed by resolve. One minute we hear of a heroic mission, the next sweeping death. How do we honor that? Everything I read from the surviving families of military casualties is peppered with references to their loved ones strong desire to defend this country.
Thats us, its citizens. Could the rest of us maybe adapt some piece of their mentality, their outlook? Were not putting our lives on the line every day, but are we even taking less dangerous risks? Dont we owe something to these people fighting for us? Like maybe the full-out, full-on use of our freedom and our gifts. Theyre fighting so we can live full, rich lives. Do we feel good about what were delivering?
Its worth asking, taking stock and then addressing.
Almost every week I interview someone who has gone into business doing something they love or really like. Instead of thinking that moving to a strange city and starting from scratch is daunting, they believe it will all fall into place. Or they keep the day job theyre not crazy about while they get the dreamy consulting gig up and running during off hours. Some adhere to strong spiritual beliefs, others rely on the strength of loved ones to get them through or some combination of the two.
And what of our relationships?
I have a friend who, at age 50, adopted a little girl from Guatemala. She doesnt think of herself as an optimist, but was hard-pressed to argue when I pointed out that adopting a child at her age was the height of optimism. Its wonderful to watch.
Another friend, who is 40-something, is an active dater and admits she feels like a failure sometimes in this area. I told her real failure would be closing herself off to possibilities in this arena. There is no certainty, ever. Not even after the ring is on your finger. I know of marriages crumbling due to consuming addictions and some of the loneliest people I know are married. Yet I look in the Vows column of The New York Times every Sunday and read of yet another couple taking on lifetime commitment with joy and much thought.
We get to choose to be inspired. We can get fired, break a leg or endure a relationship split and choose to not just adjust, but more than adjust. We can choose to come roaring back and make something special of this life weve been given.
Getting lost will help you find yourself, blares a sign I saw on a Facebook post.
Heed that and your butterfly wings wont be far behind.
Nancy Colasurdo is a practicing life coach and freelance writer. Her Web site is www.nancola.com and you can follow her on Twitter @nancola. Please direct all questions/comments to FOXGamePlan@gmail.com.