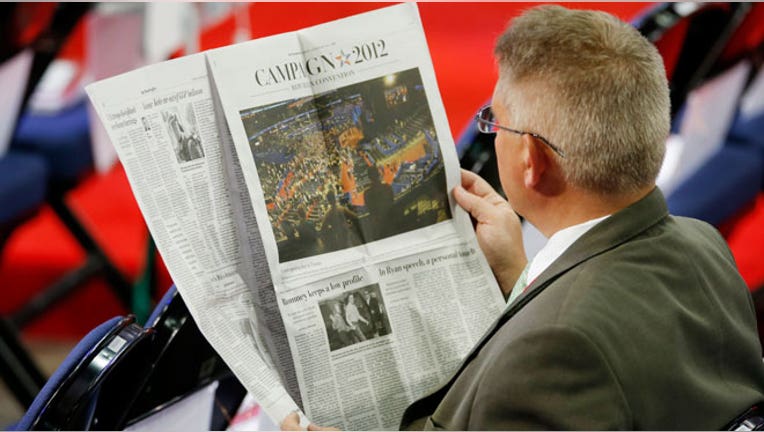 Washington Post Co. (NYSE:WPO) swung into the red in the fourth quarter as the company saw lower revenue and took a large writedown on its Kaplan education business.
The company reported a loss of $45.4 million, or $6.57 a share, compared to a profit of $61.7 million, or $8.03 a share, the prior year. The period included a $111.6 million impairment charge at Kaplan's test preparation business, and $41.2 million in restructuring charges at the education and newspaper units.
Adjusted per-share earnings to exclude one-time items rose to $10.61 from $8.91.
Washington Post has long relied on its for-profit education arm to fuel cash flow, especially as revenue from print advertising and circulation has narrowed. Unlike other newspapers, The Washington Post has not implemented a "paywall" that would require readers to pay for access to its website.
Washington Post's education division, which includes Kaplan University and test-prep operations, recorded a 6.3% decline in revenue to $544.4 million. Including restructuring costs, the unit posted a $111.9 million loss versus a year-earlier profit of $30.9 million.
In September, the newspaper and education company said it was merging some of its Kaplan locations, resulting in $18 million in restructuring costs related to asset write-downs and lease and severance obligations. The charges would occur between the third quarter and the end of 2013.
The newspaper publishing division saw a 5.8% decline in revenue, as print advertising revenue at the namesake Washington Post decreased 12% to $67.5 million.
The company's cable television arm recorded a 5.7% jump in earnings. Television broadcasting revenue climbed 32%.
Online revenue, primarily from washingtonpost.com and Slate, rose 5% to $33.1 million.
Overall operating revenue during the fourth quarter edged down 0.9% to $1.05 billion. Operating costs remained level at $865.4 million.
Washington Post announced earlier this month that it is considering a sale of its D.C. headquarters and agreed to sell a newspaper published in Everett, Wash., The Herald, to Black Press Ltd.
Shares of Washington Post were down $4.35 to $408.05 a share in early morning trading Friday.