Washington Post Plans to Charge Online Users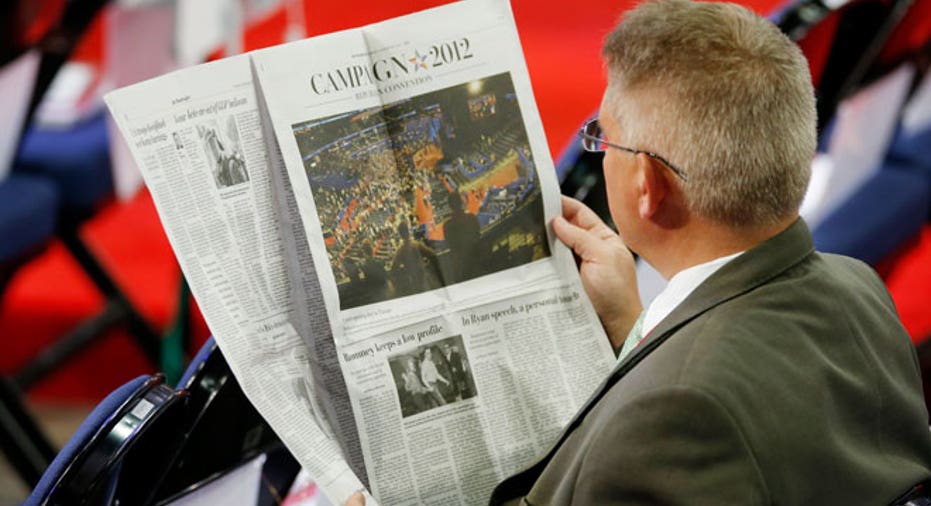 The Washington Post Co. (NYSE:WPO) plans to start charging users of its namesake newspaper's website this summer, according to a report Monday afternoon by The Washington Post, but will exempt some readers who access the site from work or school.
The subscription program, known in the industry as a paywall, will charge website users who look at more than 20 articles or multimedia features each month.
Although the report said the company has not decided on a price structure, the Washington Business Journal reported last month that the Post was surveying users and looking for feedback related to seven-day delivery and unlimited Web access for $24.95 a month, unlimited Web access without a print subscription for $14.95 a month, and Sunday delivery and unlimited Web access priced at $7.95 a month.
"We're definitely engaging in research to come to the right price," Washington Post publisher Katharine Weymouth told the newspaper.
Home-delivery subscribers will have free access to digital content, while government employees, school administrators and teachers, students and military personnel will be exempt from the paywall.
Washington Post will be the latest media company to institute a subscription program. Gannett (NYSE:GCI), which owns USA Today, has rolled out a paywall for its local newspapers that gives each user a monthly limit before requiring a fee. The New York Times Co. (NYSE:NYT) uses a similar program, while The Wall Street Journal, which is owned by FOX Business Network's parent company News Corp. (NASDAQ:NWS), requires a subscription to view most of its articles.
The report also said the Post plans to release a new iPad application in an effort to attract subscribers.
According to the article, published on the Post's website, 90% of its online audience comes from outside the Washington, D.C., area, while its newspaper business mostly draws a local audience.
Washington Post reported last month fourth-quarter earnings that fell into the red amid lower revenue and a large write-down at its Kaplan education business, which the company has long relied on to fuel cash flow.
The company said its publishing division saw a 5.8% decline in revenue, while print advertising revenue at the Post dropped 12% to $67.5 million. Online revenue, which primarily includes washingtonpost.com and Slate, increased 5% to $33.1 million.
Meanwhile, cable television revenue rose 5.7% and television broadcasting revenue climbed 32%.
Washington Post, which has a market value of $3.26 billion, previously announced it is considering a sale of its D.C. headquarters.
Shares of Washington Post were down $1.30 to $443.40 in late afternoon trading.