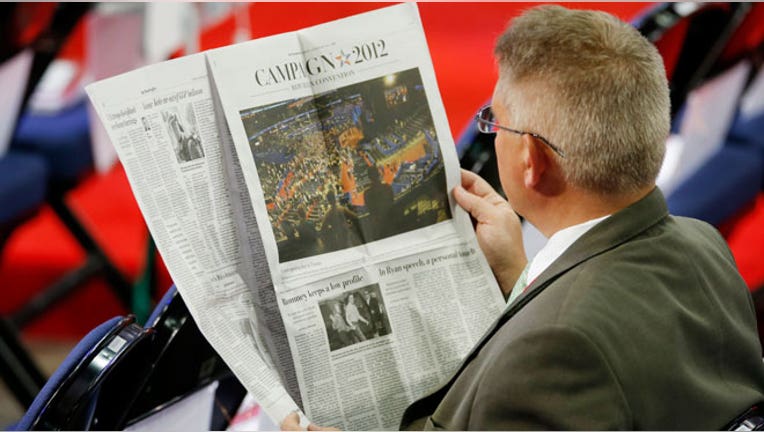 Washington Post Co. (NYSE:WPO) reported Friday an 84% drop in first-quarter profit amid one-time charges and a loss from discontinued operations.
Decreases in print advertising and circulation at its namesake paper have weighed on the newspaper and education company's earnings in recent years. Washington Post announced in March that it will begin charging readers for access to its paper's website, after raising circulation prices in January.
The company's profit tumbled to $5.2 million, or 64 cents a share, from $31.5 million, or $4.07 a share, in the year-ago period. Revenue remained level at $959.1 million and operating expenses were also flat.
Discontinued operations, which posted a year-ago profit of $17.6 million, swung to a loss of $1.4 million.
The quarter also was weighed down by restructuring at Washington Post's Kaplan division, the largest top-line contributor. The company is merging some campuses and halting enrollments at others, moves that are expected to cost $18 million in restructuring charges in the second half of 2013.
In the latest period, the education division narrowed its operating loss but posted a 3% decline in revenue to $527.8 million. Enrollment slid 8.3% excluding closed campuses, or 12% overall.
Washington Post said its newspaper-publishing segment saw revenue fall 4%, as print advertising revenue from the namesake paper decreased 8% to $48.6 million. Daily and Sunday circulation fell 7.2% and 7.7%, respectively.
Online publishing revenue, which largely includes washingtonpost.com and Slate, rose about 8% to $25.8 million amid a 16% increase in display online advertising revenue. Online classified advertising revenue fell 6%.
The cable television business recorded revenue growth of 5.2%.
Shares were trading 1.15% lower at $447.30 in early morning trading.