Warren Buffett as a Paper Salesman? Billionaire to Cameo on 'The Office'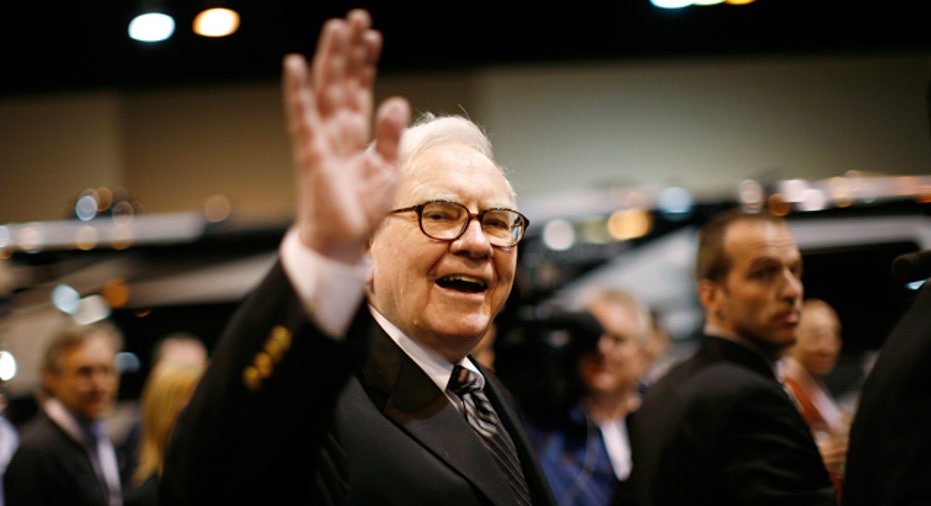 Warren Buffett is about to give a whole new meaning to being an "overqualified" job applicant.
According to published reports, the Oracle of Omaha is set to make a cameo on NBC's hit comedy "The Office" as a potential replacement to Dunder Mifflin branch manager Michael Scott, who is played by Steve Carell.
Landing the job as manager at the fictional Scranton-based paper company would involve a considerable pay cut for Buffett, who is the third richest person in the world and CEO of Berkshire Hathaway.
"The Office" airs on NBC, which is co-owned by Comcast (NASDAQ:CMCSA) and General Electric (NYSE:GE).
It's not clear if Buffett will be appearing as himself when he appears on Thursday's night episode, which is titled "Search Committee." He will be joined by big-name actors, including Jim Carey, Ricky Gervais, Will Arnett, Ray Romano and Kathy Bates.
Buffett is no stranger to acting roles as he appeared in last year's "Wall Street: Money Never Sleeps" film, which grossed more than $130 million and was distributed by 20th Century Fox, which, like FOX Business, is owned by News Corp. (NASDAQ:NWSA).