Want Your Business to Give Back? 5 Services That Help You Do It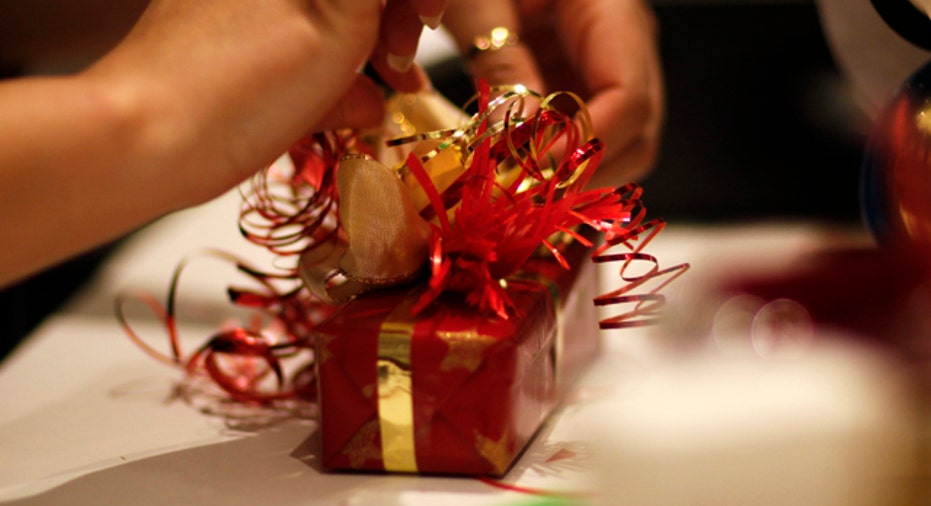 The season of giving is quickly approaching, and many small businesses are getting ready to jump on the holiday charity bandwagon. While some startups may be planning a one-time donation to a local charity, some are setting up a system of charitable donations in their year-round business model. These five B2B services make it easy and affordable for your business to start practicing social responsibility.
B1G1: Business for Good
B1G1 (short for Buy One Give One) was founded by Paul Dunn in 2007 to create a way for small businesses to make each one of their transactions have a meaningful impact on the world. This membership-driven service allows you to choose from hundreds of projects and support them with your daily sales. One hundred percent of your giving goes toward the projects you choose, and thanks to its unique business model, B1G1 members can give at a variety of levels in several different ways.
Dunn believes that charitable giving from small and medium-size businesses is the key to major social change.
[Starting a Socially Responsible Business: How to Make It Work]
"In the U.S. alone, a staggering $380 billion was given to charities last year, yet only 5 percent of that came from businesses," he told BusinessNewsDaily. "That's why we exist at B1G1 — to create a world that's full of giving by making every business transaction give back in an impactful way."
Charitable Checkout
The idea behind a Charitable Checkout campaign is fairly straightforward: Donate to a cause, and receive a reward. For as little as $9 per month, a business can create and publish a campaign that allows anyone to give money to one or more of the 1.5 million organizations associated with Charitable Checkout. In exchange, the donor receives a social media "shout-out" from the business, along with a coupon or other digital media reward — no purchase required.
Jay Ziskrout, founder of the platform, said that the social media aspect of clients' campaigns plays a big role in their success.
"The campaigns produce hundreds of millions of social media impressions," Ziskrout said. "The donor feels appreciated and rewarded, positive social media is generated for the business and the cause, and sales are driven for the business — 13 percent of donors end up spending money with the business who started the campaign."
1% for the Planet
Ten years ago, the founders of 1% for the Planet envisioned companies and nonprofit organizations coming together to make big, positive changes for the environment. They discovered that less than 2 percent of all charitable giving went toward environmental causes, and even less than that came from corporate donors. Today, nearly 1,200 businesses participate in this program, committing 1 percent of their sales to one of more than 3,500 nonprofits that help the planet.
"Being a part of 1% for the Planet communicates a business's commitment to the environment," said Melody Badgett, managing director of the company. "Members gain the value of giving to something bigger and connecting with a wider network of like-minded businesses and organizations."
Badgett said that today's consumers want to spend their money wisely and align themselves with brands that are really having an impact. By joining 1% for the Planet, businesses can market themselves to their customers as being socially responsible and give greater visibility to organizations dedicated to the environment.
PlanG
While PlanG is a consumer-facing service, it also partners with hundreds of socially minded businesses to allow them to set up a philanthropic-donations campaign for their customers. PlanG members create an account from which to donate to their favorite causes. This account can be funded through debit and gift cards, or by earning "giving dollars" from PlanG's partner businesses.
Co-founder and CEO Marti Beller said PlanG has seen an overwhelmingly positive response from the brands associated with the company.
"The early adopters have seen an increase in customer engagement, which we believe is a leading indicator of long-term brand loyalty," Beller told BusinessNewsDaily. "True brand loyalty is driven by emotional connections, which can be created through philanthropic campaigns."
TisBest
The power to give back is one of the best gifts someone can receive. This is the driving philosophy behind TisBest, a company that provides gift cards to be spent on the recipient's choice of charities. TisBest offers brandable business solutions to allow companies of any size to give charity gift cards to customers, clients, employees and vendors.
TisBest's executive director, Jon Siegel, shared how one of the company's clients, Buildingi, has utilized the service to diversify and expand its charitable efforts.
"Historically, the executive team determined where its philanthropic dollars would go each year," Siegel said. "Three years ago, the company began giving TisBest charity gift cards as holiday gifts to its key customers, allowing them to determine which causes would receive the funds. This year, they initiated a program to give a TisBest card to each employee on his or her employment anniversary — $100 for each year of service. It's a terrific way to engage customers and employees in the philanthropic process."
Originally published on BusinessNewsDaily.