Want To Watch The NCAA Final Four Live? Here's What It Costs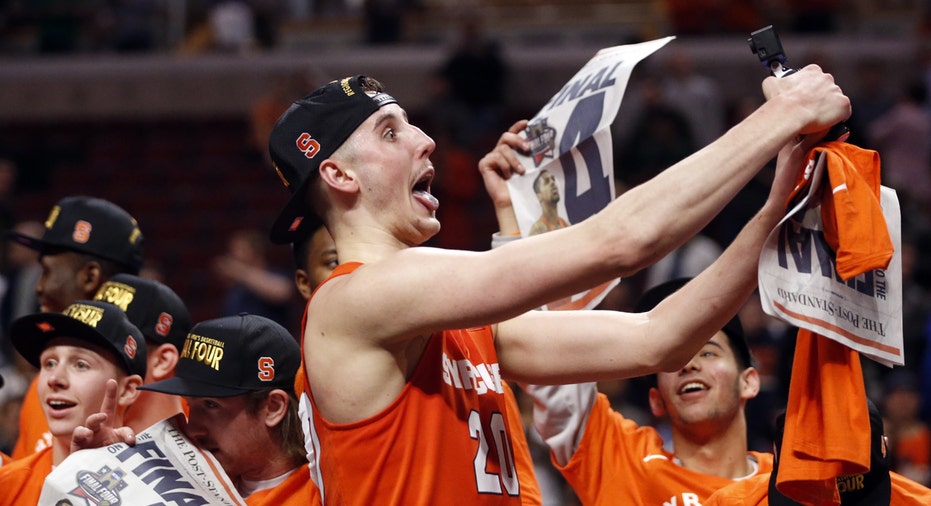 Cover your eyes, college students: It costs nearly $800 to attend all three games at the NCAA men's basketball Final Four in Houston, Texas. This year's event, featuring the Oklahoma Sooners, Villanova Wildcats, Syracuse Orange and North Carolina Tar Heels, kicks off Sunday, April 2 at NRG Stadium and concludes Monday, April 4 with the national championship game.
As of Tuesday morning, ticket buyers were shelling out an average of $791 for a "full strip" NCAA Final Four ticket, which grants access to both the semifinals round and the national championship, according to ticket aggregator SeatGeek. Tickets to attend the semifinals games were selling for an average of $530, while a seat at the national championship costs an average of $427.
Final Four tickets may seem expensive, but they're actually much cheaper this year than they were in 2015, when fans at Lucas Oil Stadium in Indianapolis paid an average of $1,390 for full strip tickets, $897 for the semifinals and $547 for the finals. As of now, this is the first year since 2012 that full strip tickets are selling for an average of less than $1,000.
Various dynamics, including matchup quality, program prestige and travel distance for fan bases affect the cost of Final Four tickets. But the sheer size of NRG Stadium, which functions primarily as the home of the National Football League's Houston Texans, is the key factor behind the lower ticket prices. Some seats at this year's event are listed for less than $120, according to SeatGeek Content Analyst Chris Leyden.
"Venue size is probably the biggest thing," Leyden told FOXBusiness.com. "[NRG Stadium] is a huge venue, so some of the seats are pretty far away from the court. You can't start charging a premium for those seats."
NCAA Final Four tickets are a bargain when compared to the United States' other major sporting events. For example, a seat last February at Super Bowl 50 at Levi's Stadium in Santa Clara, California sold for an average of $4,531 on the secondary market. Tickets to Game 5 of the 2015 NBA Finals at the Oracle Arena in Oakland, California set buyers back by an average of $1,412.
NRG Stadium can accommodate more than 70,000 fans under normal circumstances, with temporary seating added for the Final Four. The Oracle Arena, home to the NBA's Golden State Warriors, sits less than 20,000.
The average list price for semifinals tickets has plunged 25%, from $515 to $387, since Final Four matchups were set Sunday night. National championship tickets experienced a similar drop, from an average of $343 on Sunday to $240 as of Tuesday.
The price drop is a relatively common occurrence for major sports events, especially the Final Four.
"Usually you get that initial surge of interest Sunday night once the matchups are set and then, as people have started booking travel and stuff, there's less people interested," Leyden said.