Want to Get Out of Debt Faster? 4 Things to Ask Your Credit Card Company Right Now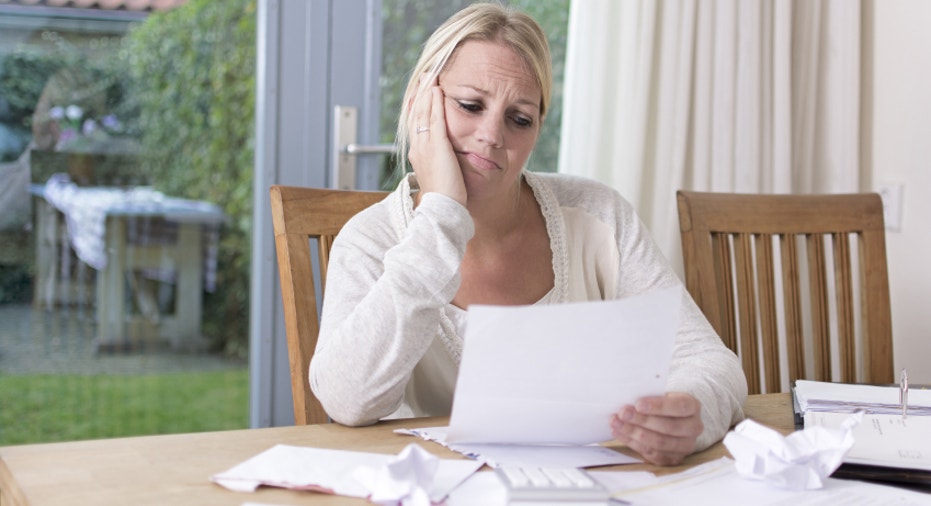 You're probably already pretty familiar with a lot of the advice out there meant to help you use your credit cards more responsibly: Try and pay your balances off in full every month. Have a plan to pay off your debt in five years or less. Put your cards on ice (literally) if you're having trouble with overspending.
But even the most diligent among us may feel like we're spinning our wheels sometimes when it comes to credit card debt, and the situation isn't helped by the fees and interest rates often charged by credit card companies.
All those extra costs have the potential to add up big time, particularly if you have a balance on par with what the average U.S. household carries—a hefty $15,762, according to a 2015 study by NerdWallet. Somehow, it feels a lot easier to get into debt than dig yourself out of it.
But here's the thing—have you actually asked your credit card issuer to see if they're willing to change the terms of your credit card so that it tilts a little more favorably in your direction?
Odds are, if you're like a lot of people, you haven't even tried. "Banks are falling all over each other to get new customers and keep the ones they have," says Matt Schulz, senior industry analyst at CreditCards.com. "But [we've found in our research] only one in five consumers asks about negotiating more favorable terms for paying off the balance."
Below, consumer credit pros offer up suggestions for questions you should consider asking your credit card company and tips to help improve the odds your request will be successful. Their advice could help make paying off your debt a little less painful—and possibly put more money back in your wallet.
1. Will You Waive My Late Fee?
We've all had it: that oh noooo! moment when you realize your credit card payment deadline has passed. As a mea culpa, you end up sucking up that late fee, which can range anywhere from $10 to $49, according to data from CreditCards.com.
But card issuers may actually be more merciful than you think. "A growing number of banks will, as a policy, waive the first late fee—if you ask," Schulz says. In fact, a 2015 CreditCards.com poll found that, overall, 89% of people who ask to have a late fee waived are successful.
Having a pristine record of paying on time and a legitimate excuse for dropping the ball (for example, an illness or family emergency) may also increase your chances of getting the fee forgiven, according to Bill Hardekopf, CEO of LowCards.com. "Just don't make a habit of calling and asking for forgiveness," he says—or your credibility and the bank's kind attitude could dry up fast.
RELATED: 4 Sneaky New Credit Card Fees You Need to Know About
2. Can You Lower My APR?
If you plan to ask for a lower annual percentage rate (APR), be prepared to make your case, advises Schulz. For example, he suggests keeping all the snail-mail solicitations other credit card companies have sent you so that your company knows you're being courted.
"Use other offers you've seen to set a baseline for the conversation," Schulz says. "Say, 'I see a card with 15% interest and mine is 20%. Can you match it?' Be nice, be polite, but be direct and state what you want."
If you've been a long-time client, it also helps to courteously remind the customer service rep of that fact, suggests Hardekopf. And if they still refuse to cut you a break? "You can politely say, 'I appreciate your time—is it OK if I talk to your supervisor?' " he says.
Hardekopf believes that, typically, a bank may offer to knock off 3 percentage points—but it's okay to ask for a little more than that. "You have every right to make these requests, just as long as you don't abuse them," he adds.
Seventy-eight percent of those who ask for a lower interest rate end up getting one, according to the same CreditCards.com study. But if that doesn't give you a motivational boost, use a debt repayment calculator to estimate just how much faster you could pay off your debt with a lower APR.
For example, if you carry $5,000 of credit card debt at 18% interest that you pay down at the rate of $100 a month, it'll take you almost eight years to pay off that card. But if your interest rate is 15%, it'll take you about six and a half years. (Side note: While you're at it, this might also be a good time to figure out how much you'd have to pay each month to pay off your balance in five years—or less!)
RELATED: Your Financial Frenemy: Compound Interest
3. Can I Change My Due Date?
If you find you're more likely to forget than remember when your credit card payments are coming up or you think you'd be more likely to pay your balance off in full during a certain time of the month, consider asking your provider to change your due date to a day that's more convenient for you, which isn't an unreasonable request, according to Schulz.
"Everyone has different ebbs and flows with money as far as when you get paid and when your bills are due. A lot of times a bank might work with you on that because, with credit cards, it's all about making payments on time every time," he adds. "If you get paid once a month on the first of the month, it's probably a lot easier to have the payment due earlier in the month rather than later, after you've spent your money on other things."
Just be aware that if you carry a balance and you're pushing your due date out—say, from the first to the 15th—you'll be paying finance changes on those extra days that your balance would be accruing interest during your first changed billing cycle.
And understand that your date change may not take effect right away, depending on how much lead time you give your credit card company. "If [your payment] is due on the 28th and you call them on the 27th, they may not say, 'OK, we'll give you until the first [to pay the bill]," Hardekopf warns.
4. Can I Get Better Perks?
While you're asking for better terms, why not throw in a query about what additional rewards your credit card provider can throw your way?
These just may be able to help you save on costs down the road. For example, if your card already offers 25,000 frequent flyer miles, see if you can nab some more to help offset some or all of a future plane ticket. "Say, 'I've seen an offer [from another card] that gives 50,000 points; can you do that?'" Schulz suggests. "You may not get all you ask for, but you're likely to get something. It can't hurt to ask because the worst thing that can happen is for them to say no. So make the call."
RELATED: 6 Ways Credit Cards Can Be Good for Your Finances
LearnVest Planning Services is a registered investment adviser and subsidiary of LearnVest, Inc., that provides financial plans for its clients. Information shown is for illustrative purposes only and is not intended as investment, legal or tax planning advice. Unless specifically identified as such, the individuals interviewed or otherwise listed in this piece are neither clients, employees nor affiliates of LearnVest Planning Services and the views expressed are their own. Please consult a financial adviser, attorney or tax specialist for advice specific to your financial situation. LearnVest Planning Services and any third parties listed, linked to or otherwise appearing in this message are separate and unaffiliated and are not responsible for each other's products, services or policies. LearnVest, Inc., is wholly owned by NM Planning, LLC, a subsidiary of The Northwestern Mutual Life Insurance Company.