Want Curb Appeal? DIY vs. Hiring a Pro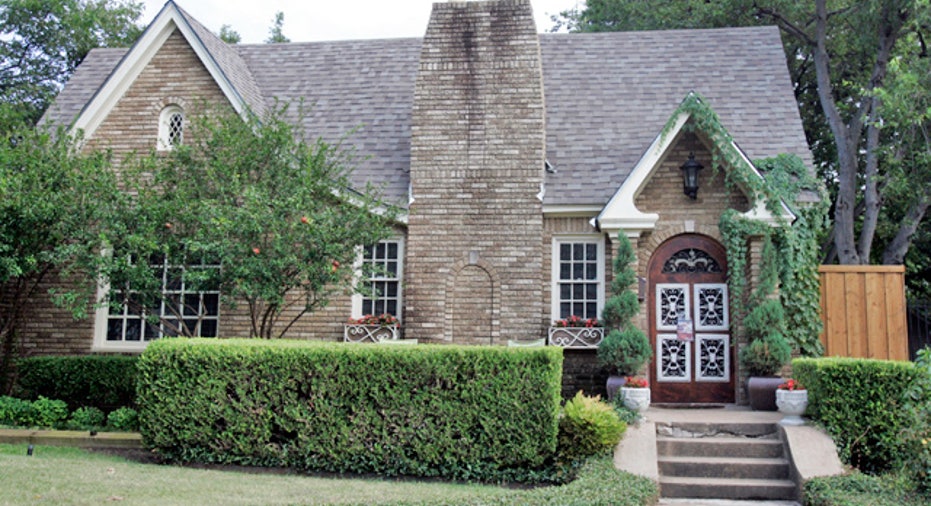 Curb appeal: DIY vs. pro
Your home's appearance from the street is only skin deep, but first impressions are lasting.
If you're trying to sell your home, its curb appeal could mean the difference between a sale and sitting on the market.
Buyers won't even want to stop and see your home if they see that the grass is uncut and the lawn looks a little unkempt, according to Dorcas Helfant-Browning, general managing partner of Coldwell Banker Professional Realtors in Virginia Beach, Va., and the first female president of the National Association of Realtors.
"Automatically, we connect well-kept interior with well-kept exterior," Helfant says.
If you're home isn't for sale, you may still be yearning for that ideal outdoor environment or extra "yard equity."
Here are your options for overhauling your yard.
Go pro: Hire a landscape designer
Landscape designers keep function top of mind when shaping your yard's new form. Do you need more privacy? Would you prefer not to obstruct your views? Do you entertain outdoors?
These pros will "age" your plantings for up to 20 years into the future and "hardscape" your yard with walls, paths, benches, arbors or pergolas, according to Martin Maca, professor of landscape design at South Dakota State University in Brookings. They'll take into account any problems that could evolve over time, such as tree roots that could threaten a structure, obstacles to mowing or plants that could become eyesores.
In the end, you will want a design that's functional, maintainable and in scale with your house.
Of course, professional insight and talent comes with a price. Most landscape designers charge $50 to $150 per hour for their services.
Keep in mind, though, that unlike landscape architects, landscape designers are unregulated and do not have to pass a certification test to work in the field. The industry does have professional associations, and designers in these groups are more vetted. The Association of Professional Landscape Designers is a good place to look for APLD-certified designers.
Go pro: Hire a landscape architect
Landscape architects, on the other hand, have four-year degrees in their discipline. They've served lengthy apprenticeships and have passed the Landscape Architect Registration Exam. They are licensed in 47 states and typically work on commercial and public works projects as well as larger residential projects.
They may be a better choice if your landscaping challenge involves unusual grade changes or extensive hardscaping, where some engineering expertise might come in handy.
But be prepared for steep fees: Top landscape architects command anywhere from $150 to $250 per hour or more. You can find one at the American Society of Landscape Architects.
DIY your yard's makeover
Homeowners who want to give their lawn a new look on their own often find that creating interest and harmony on the outside is trickier than upgrading the inside, according to Maca. The sheer variety of trees (evergreen and deciduous), flowering plants (annual or perennial) and hardscaping options pose a challenge even to pros.
"You can make some horrendous mistakes and create some maintenance problems down the road that could have been avoided if you'd hired a designer," warns Maca.
But if money is tight, your best bet is to trim, edge, prune and primp your yard and beds. Even humble landscaping, if well-tended, will do more for your home's curb appeal than elaborate plantings that have run wild.
Whether you decide to hire a pro or do it yourself, one thing is certain: Mature trees in any yard are popular. Their shade can reduce energy bills, lowering the internal home temperatures as much as 15 degrees.