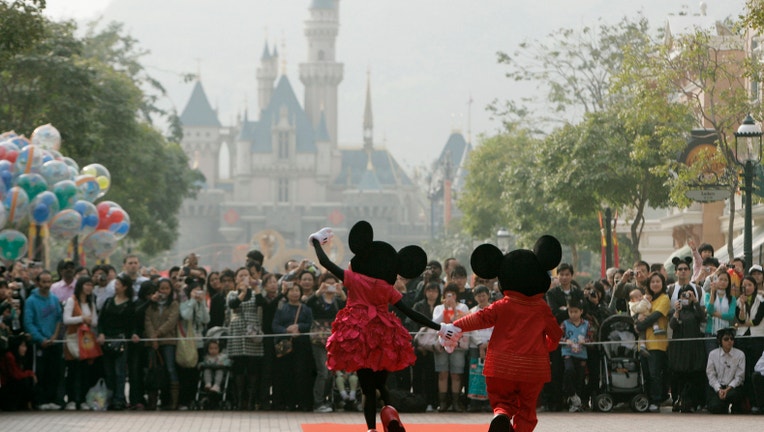 Kicking off earnings season in the big-media world on a positive note, Walt Disney (NYSE:DIS) weighed in on Tuesday with a lighter-than-expected 6% dip in fiscal first-quarter profits as rising networks revenue helped offset one-time charges.
Shares of the blue-chip entertainment giant and parent of ESPN were up about 1% in after-hours action. Disney has rallied 9% so far in 2013, compared with a 6% gain for the S&P 500.
Disney said it earned $1.38 billion, or 77 cents a share, last quarter, compared with a profit of $1.46 billion, or 80 cents a share, a year earlier.
Excluding one-time items, earnings fell to 79 cents a share, but that exceeded estimates from analysts for 76 cents.
Revenue rose 5% to $11.34 billion, topping the Street's view of $11.21 billion.
"After delivering another record year of growth in 2012, we're off to a solid start in fiscal 2013," CEO Robert Iger said in a statement. "Our ongoing success is driven by our long-term strategy, the strength of our brands and businesses, and our high quality family entertainment."
Disney's net income was hurt by litigation charges of about $321 million and expenses tied to equity redemptions at Hulu. Other items included a gain of $219 million related to a sale of a 50% stake in ESPN STAR Sports.
Overall, Disney enjoyed year-over-year growth at nearly all of its business units, highlighted by a 7% jump in media networks revenue to $5.1 billion. Inside the media networks division, cable networks operating income dipped by $15 million to $952 million due to lower ESPN profits amid higher programming and production costs.
Revenue at Disney's parks and resorts business also rose 7% to $3.39 billion, while consumer products logged a 7% increase to $1.01 billion.
While interactive revenue grew by 4% to $291 million, Disney said its studio entertainment division suffered a 5% decline in revenue to $1.55 billion. The studio division suffered a 43% tumble in operating income to $234 million amid lower home entertainment and theatrical distribution due to tough year-ago comparisons.
Shares of Burbank, Calif.-based Disney gained 0.85% to $54.60 in after-hours trading.
Disney is among the first major media companies to report quarterly results this earnings season, with FOX Business parent News Corp. (NASDAQ:NWSA) and CNN owner Time Warner (NYSE:TWX) set to follow on Wednesday. CBS (NYSE:CBS) is scheduled to unveil quarterly results next week.
Last month, reports emerged that Disney is exploring cutting jobs at its studio and interactive units in an effort to reduce costs.
In November Disney revealed record quarterly earnings and hiked its dividend by 25%.