Walmart is now in the meal kit business rocking rivals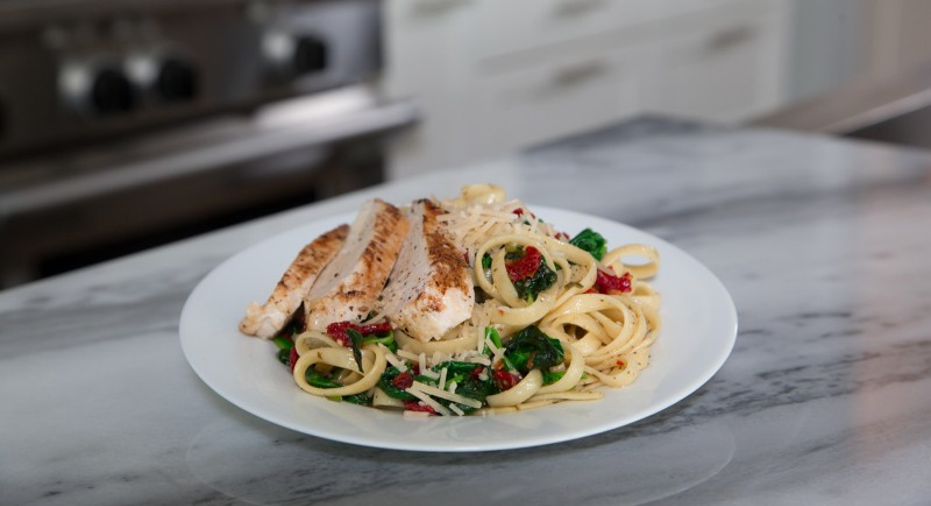 Watch out, Blue Apron. Walmart's coming...
The world's largest retailer announced Monday that it's rolling out its own meal-kits and "one-step meals" to more than 250 stores with plans to expand to more than 2,000 stores nationwide this year.
The new kits, which will mimic other popular meal programs such as Blue Apron and HelloFresh, were developed by Walmart's Culinary and Innovation Center, with a much cheaper price point.
Each meal will range from $8 to $15 per meal for two people, whereas some kits can cost upwards of $9.99 per person. Additionally, the service will not require a subscriptions, like main-stream kits.
"Customers are busier than ever and we know getting a delicious dinner on the table can be a chore. We're here to help," Tyler Lehr, senior vice president and general merchandise manager, Deli Services, Walmart U.S. said in a statement on Monday.
While Blue Apron shares fell nearly 4% on the news, the company isn't the only one facing rising competition in the space.
Traditional grocers such as Kroger, Albertsons and other big-box retailers have announced their own plans to get into the meal-kit industry in efforts to chase new ways to drive revenue beyond store aisles.
What's more, Walmart is in a constant battle to keep up with its biggest rival: Amazon. Last month, the e-commerce giant announced plans to start delivering groceries from Whole Foods through its two-hour Prime Now membership service. The healthy grocer was acquired by the online retailer for nearly $14 billion last year.
While Walmart has been in the grocery business for some time, it has been heavily investing in its online grocery business over the last few years. The Bentonville, Arkansas company said its new meal kits will also be available through its online grocery pickup service, which will allow customers to order online at lunch and pick up as soon as dinner time rolls around.
In addition to the initial kits, Walmart.com will expand its offering to an assortment of meal delivery kits and other specialty food items like farm fresh crates and snack boxes.