Walmart Gift Cards Best Use of Your Bank of America Worldpoints?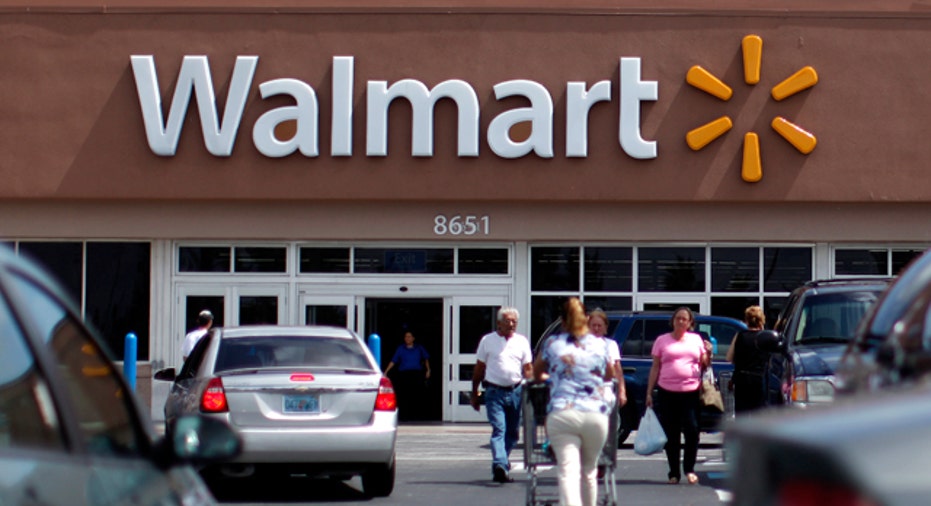 Dear Cashing In,
I have 8,631 available points in my Bank of America Visa signature credit card. Is it possible to get the rewards in the form of a gift card to be used at Walmart? 
-Doris
Dear Doris,
Your Bank of America card allows you to redeem your points for gift cards starting at 3,500 and Walmart is one option -- but don't expect to redeem them for the optimal penny-per-point value unless you're willing to let them pile up a while longer.
Walmart gift cards are available with your Bank of America points (known as WorldPoints) in denominations of $25, $50, $100 and $250. Note that the description for all Walmart gift cards on the WorldPoints website specifies, "Can be used online in all U.S. locations."
It sounds like you plan to spend the whole pot on one gift card -- good strategy. That's because WorldPoints tend to offer a better return on investment when you buy gift cards or merchandise in higher dollar values. So dividing your points up between two different merchants' gift cards would give you less spending power.
If what you're carrying is a Power Rewards Visa Signature card, however, you'll get more juice if you redeem those points for cash back instead. With the Power Rewards Visa, you're entitled to a cash-back award of a penny per dollar. In other words, your 8,600 points are worth $86 cash, and that cash would buy you more at Walmart than the gift card your 8,600 points would buy. Plus, if you shop online at Walmart using your credit card, you'll get a bonus point per dollar spent.
If you let your points pile up to 12,000, you can get a $100 Walmart gift card -- still not a penny a point but getting closer. Essentially, the fewer WorldPoints you redeem at a time, the less value they deliver. While a $250 reward may give you that penny-on-the dollar return (25,000 points), a $25 reward will probably cost the 3,500 point minimum redemption, which equals about 70% of a penny. If that beats the cash-back return -- and WorldPoints have been known to deliver as little as half a penny in cash back -- it makes sense to buy a gift card. If not, it makes more sense to go for the cash. If Walmart is going to get your money either way, make sure you get the most you can for it on your next shopping spree!
Other gift card options of the big-box, chain-store variety include Best Buy, Macy's, Home Depot, Lowe's, Sears, Kohl's and K-Mart. Most of these retailers also reward you for shopping online via the WorldPoints Mall. Right now, Drugstore.com is offering 8 bonus points per dollar and Lowe's is offering 5 points per dollar spent this way. Walmart awards 1 bonus point for shopping online.
The Power Rewards Visa's point-per-dollar cash back value rights some of the redemption imbalances that existed between Bank of America and other rewards programs, but there may be other ways you can get more bang out of your Bank of America card.
Did you know, for example, that you can use your card to get in free to museums on the first weekend of every month? Thanks to Bank of America's Museums on Us program, you can flash your Visa (or any credit or debit card issues by either Bank of America or Merrill Lynch) with a photo ID and participating museums, zoos and aquariums will waive the admission fee. Given museums now charge as much as $25 a head, that savings that can add up fast. See the Museums on Us website to find out which institutions qualify.