Wall Street to Poker, a Heck of a Ride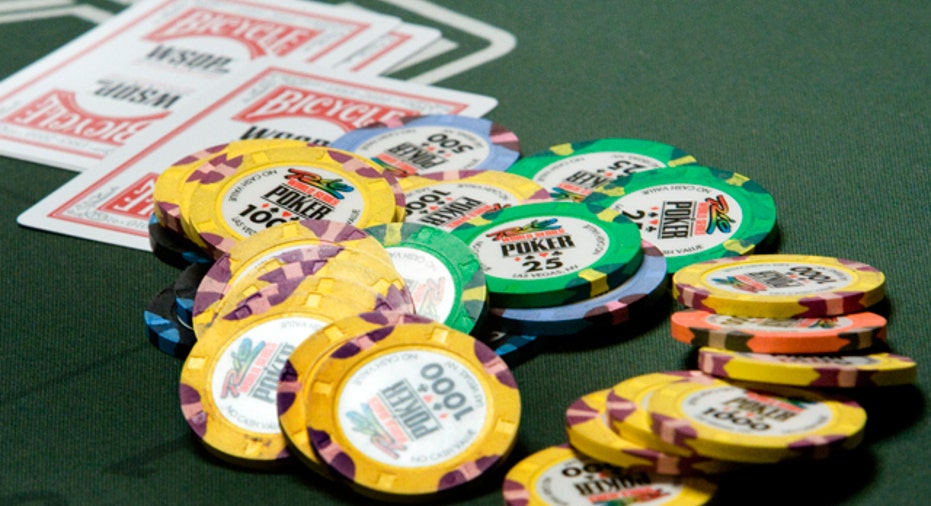 It should come as little surprise, I suppose, that my phone interview with World Poker Tour Season IX Player of the Year Andy Frankenberger takes place during a cab ride and a walk through a casino.
Me on the East Coast and him in Las Vegas. Me posing questions and him answering thoughtfully between interactions with the taxi driver and weaving his way through hopeful gamblers on a bustling floor.
"Caesars, please," he tells the driver.
It is like the starting whistle for our interview. He settles into his seat and we're off. I explain that I am a life coach who writes about how to live life and I wonder if he has any thoughts on that right off the bat.
"Work/life balance and how important that is," Frankenberger says. "That is the key to my personal happiness."
Prior to this, say five, 10 years ago, the key to this 38-year-old's personal happiness was being a Wall Street derivatives trader. Since graduating from Duke University – and actually two summers during his college years – Frankenberger worked on Wall Street and took to it. He spent 14 years there, 12 at JPMorgan (NYSE:JPM) and two at BNP Paribas running the equity derivatives trading desk.
"I loved what I was doing," Frankenberger says. "But I was ready for change. I didn't want to do another year of the same thing. I wanted to take time to grow as a person."
In a "nice financial position", in March 2009 he embarked on a year that included photography, piano and travel to places like California, Israel, Italy – and because he is fluent in Russian -- St. Petersburg and Moscow.
"You always hear about golden handcuffs on Wall Street," he says. "It's tough to leave money on the table, which is what I did. It wasn't like I was miserable at my job. It was not an easy decision by any means. It's not like I left my job to play poker."
It was over a year after making that decision that poker entered the picture in a serious way. Amidst ambient noises from driving along the Las Vegas Strip, Frankenberger tells me he had played hearts and spades in college, but not poker, and participated in his first game of Texas Hold 'em a few years after college. While working on Wall Street, he had a new boss that was a big poker fan and he started playing the occasional cash game in New York.
"That was once every couple of months, never with any sort of regularity," Frankenberger says.
Then one of his brokers threw a poker event. His goal was to make the final table--and maybe get the plasma TV prize that came with second place--but he won and that earned him a trip to the Main Event.
"That was a great time," he says. "I made it to day three. It was the following year when I left my job. The summer after I left I played side events, but I didn't do much with poker the following year."
That was his travel period, his growth time. I tell him if more people actually left their jobs when they felt they needed a change there would be little need for life coaches.
"Well, I gave up my dream of playing professional tennis when I was in junior high," he says with a laugh.
He converses with the ease of someone who won the World Poker Tournament Legends of Poker event in Los Angeles last August and raked in $944,985 overall this poker year (from July 2010 to May 2011). To summarize, Frankenberger won one event, made the final table (finishing fifth) and cashed in another. (Cashed is the term for making it the cutoff in a tournament where you get paid. Only the top percentage of players makes money in any given tournament, and these are the best players in the world, so to win one is incredible, but to then follow it up with a top five finish is quite a coup.)
"If I hadn't achieved success I wouldn't keep doing it," Frankenberger says as he leaves the cab and enters Caesars. "I'm glad success came early on. I wouldn't allow myself to do it otherwise."
This is a guy who likes structure and makes the point of telling me that after grad school when he had the choice of starting work in July or October he chose July. For him, that's essential for the work-life balance he treasures. He loves the competition, the travel and the freedom that comes with playing poker.
"I'm going to keep playing poker as long as I enjoy it," he says, the sounds of slot machines clanging as he walks through the casino. "It's a great venue for all my interests – competition, numbers."
I ask if he gets grief from people in his life at the idea of making poker his living.
"All the feedback I've had has been good," he says. "A lot of friends on Wall Street say, 'You're living our dream.' I feel fortunate."
We are speaking on May 27, so I wish him luck in the World Series that begins May 31 and runs through July 19.
"Actually, it begins in five minutes," Frankenberger says. "This is the first event. I got an invitation to play in this."
You mean you're going to hang up the phone with me and sit down and play?
"I'm registering as I speak to you," he says with a laugh. "They're wondering why I'm talking on the phone."
Now I'm laughing.
Interview over.
Nancy Colasurdo is a practicing life coach and freelance writer. Her Web site is www.nancola.com and you can follow her on Twitter @nancola. Please direct all questions/comments to FOXGamePlan@gmail.com.