Wall Street Snaps Five-Week Winning Streak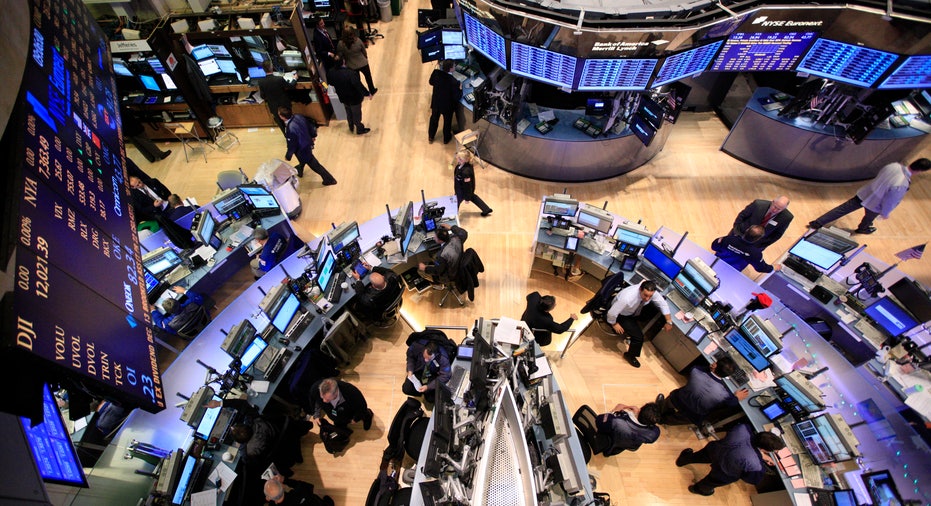 The U.S. stock market fell modestly on Friday as rising Treasury yields and a strengthening dollar, as well as the looming FOMC meeting next week, stoked equity investors' sense of caution.
The main benchmark retreated from record high levels throughout the week amid speculation that the Federal Reserve may signal the arrival of the first interest rate increase sooner than expected.
A solid rise in monthly retail sales and stronger-than-expected consumer sentiment data had virtually no impact on stock prices Friday.
The main benchmarks are set to book their first weekly loss in six weeks, as investors continued to consolidate strong gains last month.
The S&P 500 (SPX) was 5 points, or 0.2%, lower at 1,992.21, as utilities and energy-sector stocks led losses. The Dow industrials (DJI) dropped 17 points, or 0.1%, to 17,031.22. The Nasdaq Composite (RIXF) fell 9 points, or 0.2%, to 4,582.16.
Data: Friday's data on retail sales and consumer sentiment pointed at an improving economy, yet market reaction was muted. Sales at U.S. retailers rose in August by the largest amount since April, raising confidence in the economic outlook for the second half of the year. Retail sales are closely watched because consumer spending is the backbone of the U.S. economy.
Colin Cieszynski, chief market strategist at CMC Markets, said retail sales data didn't provide enough of a surprise to prop up markets.
"The fact that markets did not react positively to data that showed good growth means that those results have already been fully priced into stock markets. Investors are focused on FOMC and Scottish referendum next week," Cieszynski said.
The preliminary September reading on the University of Michigan/Thomson Reuters consumer-sentiment index rose to the highest level since July 2013 and topped consensus expectations.
Separately, the prices paid for goods imported into the U.S. declined by 0.9% in August, the biggest drop since last November, led lower by fuel prices, the Labor Department reported Friday.
Stocks to watch: Darden Restaurants (DRI) shares rose 1.4% after adjusted first-quarter results and sales exceeded Wall Street's projections.
Ulta Salon Cosmetics & Fragrance (ULTA) shares jumped 21% after the retailer raised its outlook and reported growth in earnings and sales in the second quarter.
Alliance Data Systems Corp. (ADS), which owns private-label credit cards and runs loyalty programs, said late Thursday it will buy Conversant (CNVR) for $35 a share in a deal valued at about $2.3 billion. Alliance shares rose 3.7% and Conversant's share soared 31% to $34.94.
Other markets: In Asia, stocks listed in Japan and Hong Kong finished lower. The dollar (USDJPY) climbed to a six-year high against the yen above Yen107.
Meanwhile, European stocks edged up. Gold prices (GCZ4) shed $6 an ounce, and oil futures (CLV4) were flat.