Walgreen Shares Slip Even as Sales Rise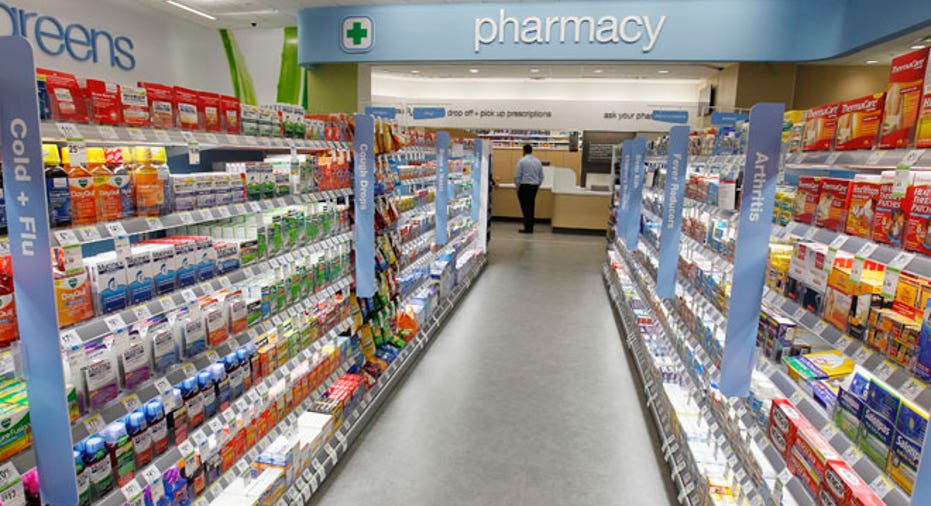 Walgreen (NYSE:WAG) reported a 5% improvement in a key revenue metric on Wednesday as pharmacy sales grew despite the negative impacts of a harsh winter weather and generic drugs.
In its pharmacy unit, same-store sales, a key metric that measures sales at stores open longer than a year, climbed by 6.1% during the month of February, matching expectations. Front-end same-store sales were up 2%.
Total sales increased 4.5% year-over-year and Walgreen said fiscal 2014 sales for the first six months of the year were up 5.5% to $37.95 billion from the year-earlier period. Walgreen also said it continued to expand its store base, operating 8,681 stores as of Feb. 28.
The Deerfield, Ill.-based company, the largest U.S. pharmacy ahead of CVS (NYSE:CVS) and Rite Aid (NYSE:RAD), said sales were negatively impacted be generic drug introductions, a lower incidence of the flu and the severe weather.
Its shares were down 1% to $68.40 in recent trade.