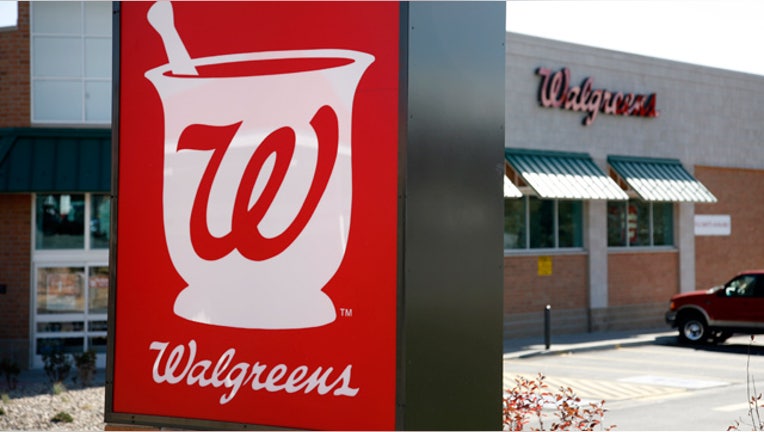 Walgreen (NYSE:WAG) is spending $6.7 billion in cash and stock to buy a minority stake in British drugstore chain Boots Alliance in a move that brings together the two largest drug store operators in the U.S. and Europe.
The largest U.S. pharmacy chain on Tuesday also boosted its dividend by 22.2%, to 27.5 cents from 22.5 cents.
However, investors were in a selling mood early Tuesday, sending Walgreen shares down more than 5% early in the session as the pharmacy chain narrowed earnings and sales during the third quarter.
The Deerfield, Ill.-based company earned $536 million, or 62 cents, in the latest period, down 10.8% from $603 million, or 65 cents, a year ago. Sales fell 3.4% to $17.8 billion, while prescription sales, which accounted for 62.9% of total sales, declined by 6.6%.
The results matched average analyst estimates in a Thomson Reuters poll.
Walgreen scooped up a 45% stake in Alliance Boots on Tuesday in an effort to expand its global footprint. The deal gives Walgreen the option to proceed with a full combination down the road.
"This transaction will bring together two great companies with iconic brands, complementary geographic footprints, shared values and a heritage of trusted healthcare services," the companies said in a joint statement.
While Walgreen took a penny-a-share hit in the latest quarter, it said the deal is expected to be "substantially accretive" to the retailer's shares in the first year after close, with a "compelling return on investment."
With more than 11,000 stores in 12 counties, the combined group is expected to be the leader in pharmacy-led, health and well-being retail in the U.S. and Europe. It's also expected to be the world's largest global pharmaceutical wholesale and distribution network with more than 370 distribution centers and the largest purchaser of prescription drugs.
The transaction calls for Walgreen to pay $4 billion in cash and 83.4 million shares. Walgreen will be able to acquire the remaining 55% in about three years. KKR, which backs Boots, will get $2 billion from the deal and a seat on Walgreen's board.
If Walgreen chooses to scoop up the remaining 55% in three years, the second half of the deal would be valued around $9.5 billion in cash and stock. Walgreen would also assume Boots' then-outstanding debt.
The first phase is subject to regulatory approval by slated to close by Sept. 1. The boards of directors of both companies have unanimously approved of the deal.
"We are looking forward to working with Alliance Boots to leverage our combined strengths and provide an even broader range of innovative, cost-effective products and services to patients and customers across the healthcare landscape," Walgreen CEO Gregory Wasson said.
The retail and wholesale businesses of both companies will continue to operate under their respective brand names, with Walgreen maintaining its existing headquarters in Deerfield and Alliance working out of its current support offices across Europe.
The companies said that at the time there are no plans for job reductions at either company as a result of the transaction.