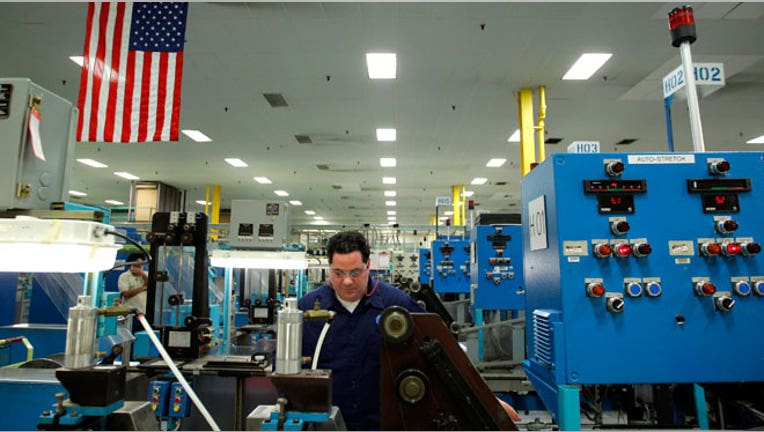 Wal-Mart (NYSE:WMT) will host a conference with more than 1,500 industry insiders on Thursday in hopes it can drum up interest in the "Made in America" brand as the world's largest retailer looks to buy an additional $50 billion in U.S. products over the next 10 years.
The manufacturing summit, which will kick off in Orlando at 1:30 p.m. ET in Orlando and will be available to the public via webcast, will bring together representatives from more than 500 supplier companies, 34 states and municipalities and major retail industry leaders.
Some of the keynote speakers and panelists are U.S. Department of Commerce Secretary Penny Pritzker, Wal-Mart CEO Bill Simon, Sam's Club CEO Rosalind Brewer, GE (NYSE:GE) Chairman Jeff Immelt and National Retail Federation president Matthew Shay.
They are expected to discuss how to drive more American manufacturing as an industry. Twitter users can follow using the hashtag #MadeinUSA.
The gathering comes eight months after Wal-Mart pledged to source more of its products from the U.S. and hire more veterans.
"As an industry, we can create more American jobs by supporting more American manufacturing," Simon said earlier this year at the NRF's 2012 BIG Show. "This has to start with a reality check on where we are today."
The Boston Consulting Group, which will feature a panelist at Tuesday's event, predicted in a report released on Tuesday that a rebound in the American manufacturing sector could help to create 5 million jobs by the end of the decade.
It attributed part of that bullish outlook to the U.S. shale boom that has lowered energy costs as well as cheaper labor in comparison to other developed nations that have both served to boost U.S. competitiveness.