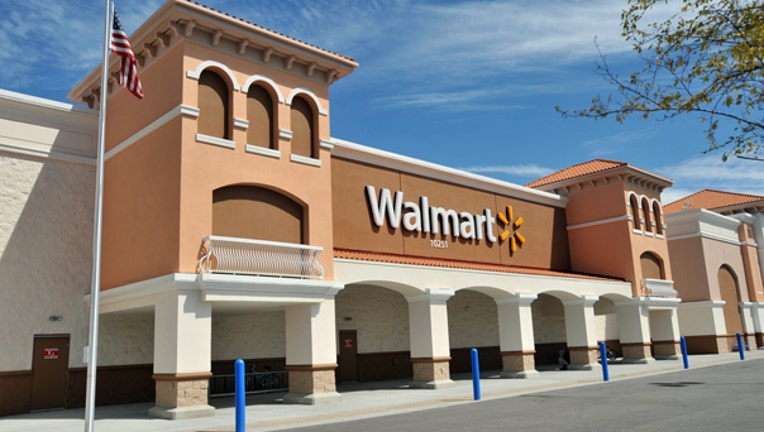 Workers at some large retailers in our nation's capital could potentially be getting a raise as D.C. lawmakers gave final approval to a bill Wednesday which will require retailers of a certain size pay employees a 50% premium over minimum wage of no less than $12.50 an hour.
The living wage bill, which awaits signature by Mayor Vincent Gray (D), says retailers with corporate sales of $1 billion or more and operating in spaces 75,000 square feet or larger would be required to pay workers at least $12.50 an hour. The passage caused megastore Wal-Mart (NYSE:WMT) to scrap plans to open three stories in the district.
The minimum wage in Washington D.C., is currently $8.25, $1 more than the federal minimum wage. If Gray signs the bill and it passes congressional review,  stores already present in the district that meet the size criteria would have four years to comply with the legislation.
While proponents of the bill cheer the increase in the minimum wage, Gary Burtless, senior fellow in economic studies at the Brookings Institution, says the bill is more about targeting Wal-Mart.
Chicago lawmakers made a similar wage hike in 2006 in an attempt to keep the mega-retailer out of its city limits; however, the bill was vetoed by Mayor Richard Daley (D).
"Wal-Mart is a terrific competitor and offers low prices for lots of items including groceries," Burtless says, "At least one of its proposed [DC] stores would have been in a neighborhood without a good supermarket alternative for residents, who would have access to a big modern grocery store with low prices.
Burtless says more expansive eligibility requirements of the wage hike would be more beneficial to the D.C. workforce.  "Why single out a single retailer for special treatment?" he says, of Wal-Mart. "If it's so important to have a living wage, and treat workers with dignity, why is only Wal-Mart subject to the rule?"
Michael Strain, resident scholar and economist at the American Enterprise Institute, agrees the bill unfairly targets Wal-Mart, and says Washington's mayor will likely be under pressure to veto it. The move could be great for workers, but it's unlikely the trend will spread, because it's too hard to pass such measures.
"Wal-Mart has a very thin profit margin," Strain says. "Everyone's pay just can't be raised by 50%, and still have the company be profitable. It's not some tech company with a massive profit margin."
And while both Strain and Burtless admit that the mega retailer is no favorite of labor advocates for its treatment of workers, Strain argues it could be good for the local job market.
"When a Wal-Mart opens up, it gets flooded with job applicants," Strain says. "Relative to the alternatives these workers face—it's not that terrible. It has a staggeringly large number of employees, so presumably it means Wal-Mart is good, or better than others.  When it comes to town, people want to work there."