Wal-Mart Pay Raises Bode Well for Economy, U.S. Workers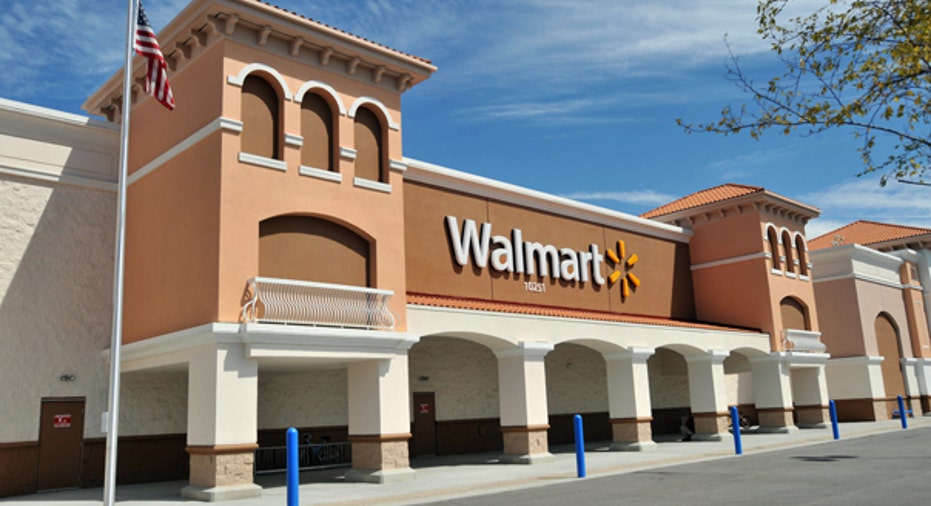 Wal-Mart's (NYSE:WMT) across-the-board pay raises for two large segments of its vast workforce may put a crimp in the retail giant's short-term profits but the increases come as welcome news for American workers seeking higher wages.
Analysts say Wal-Mart, the world's largest retailer, wouldn't be raising wages for an estimated 600,000 of their U.S. employees unless the economy had improved to such an extent that competition for workers forced their hand.
"It's a sign of the long-elusive wage growth finally starting to take hold," Greg McBride, chief financial analyst at Bankrate.com, said recently. "The water's been building behind the dam of wage growth for a couple of years as the labor market has tightened."
And if Wal-Mart is raising wages for its workers, other retailers will be sure to follow if those employers want to retain their workers.
On Tuesday, Wal-Mart announced it is raising starting wages for more than 100,000 U.S. department managers and workers in its deli and other specialized departments.
Wal-Mart will increase the wages of managers of service-oriented departments such as electronics and auto care to $13-$24.70 per hour from $10.30-$20.09 currently. Hourly wage of managers of departments such as clothing and consumer products will rise to $10.90-$20.71 from $9.90-$19.31. At specialized areas such as the deli sections, workers will earn $9.90-$18.81 per hour compared with $9.20-$18.53 currently.
Those raises follow quickly on the heels of pay hikes announced in February for about 500,000 entry level Wal-Mart workers.
Target (NYSE:TGT) and McDonald's (NYSE:MCD) have also announced pay hikes for entry level workers in recent months. In all, the pay increases at these three huge employers will raise the wages of tens of thousands of Americans.
But at a cost to the companies themselves.
Earlier this month Wal-Mart reported a 7% drop in first-quarter profit as the strong dollar and efforts to improve its long-term business hurt its bottom line. The company said higher worker wages and increased spending on its online operations contributed to the decline in earnings.
Greg Foran, head of Wal-Mart's U.S. operations, told analysts that the weaker profits are temporary and part of a long-term plan that will strengthen the company's position in the future. Raising its workers' wages is an important part of that plan.
Meanwhile, the increased hourly wages at a handful of large U.S. companies has yet to translate into significantly higher wages for all U.S. workers. But economists believe it's a sign that momentum is moving toward higher wages.
Even as the unemployment rate has fallen significantly in the past year to its current 5.4% rate, down from 6.3% in May of 2014, and monthly job creation has hovered at a healthy 200,000 for the past 12 months, wages haven't risen in kind.
But economists believe it's just a matter of time.
Federal Reserve Chair Janet Yellen has expressed confidence in recent months that the healthy rate of job creation will tighten excess "slack" in the U.S. workforce, leading to higher wages. With that in mind, Yellen has said the economy should be healthy enough for an interest rate hike before the end of the year.