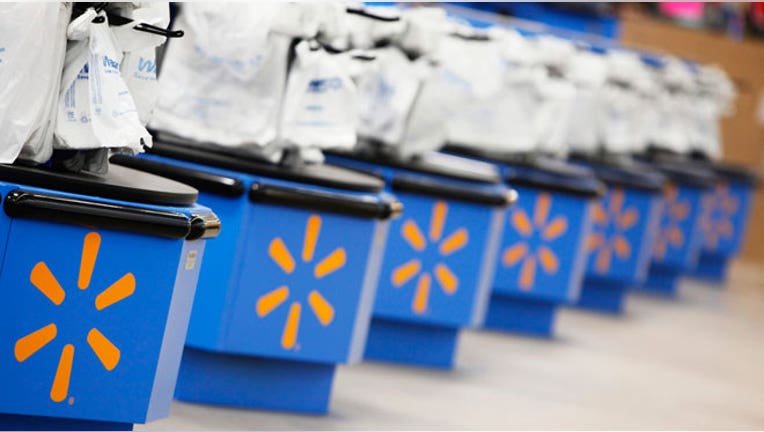 Wal-Mart (NYSE:WMT) topped expectations on Thursday with a 9% jump in third-quarter profits, but the retail giant's revenue and holiday season guidance trailed forecasts.
Shares of Wal-Mart, the world's largest retailer, dropped about 3% in the wake of the weaker-than-expected sales and outlook.
The blue-chip company said it earned $3.64 billion, or $1.08 a share, last quarter, compared with a profit of $3.34 billion, or 96 cents a share, a year earlier. Analysts had called for EPS of $1.07 and back in August the company itself projected EPS of $1.04 to $1.09.
Revenue increased 3.4% to $113.9 billion, missing the Street's view of $114.96 billion. Excluding the impact of currency fluctuations, sales would have climbed 4.9% to $114.9 billion. Operating margins ticked up to 5.4% from 5.3%.
Excluding fuel, Wal-Mart logged company-wide U.S. same-store sales growth of 1.7% last quarter. By that measure sales climbed 2.7% at its Sam's Club division and 1.5% at the Wal-Mart stores.
International sales at Wal-Mart stores grew 2.4% to $33.16 billion, compared with 3.6% domestically to $66.13 billion.
"Our disciplined approach to operating the business and to the productivity loop drove profitability and expense leverage," CEO Mike Duke said in a statement. "Our fundamentals are strong, and we are well-positioned for the fourth quarter, including innovative plans to drive traffic, especially in our U.S. stores."
However, Wal-Mart projected fourth-quarter EPS of $1.53 to $1.58, up from the year-earlier period's non-GAAP EPS of $1.44 but below the Street's view of $1.59.
The company said U.S. same-store sales are projected to increase 1% to 3% at Wal-Mart and 1.5% to 3.5% at Sam's Club.
"Current macroeconomic conditions continue to pressure our customers," said Charles Holley, Wal-Mart's chief financial officer. "The holiday season is predicted to be very competitive, but we are well prepared to deliver on the value and low prices our customers expect."
While Wal-Mart raised the lower end of its full-year guidance, projecting EPS of $4.88 to $4.93, that would still trail estimates on Wall Street for $4.94.
Shares of Bentonville, Ark.-based Wal-Mart dropped 3.61% to $68.74 Thursday afternoon amid disappointment with its results and guidance. The losses could eat into the company's 19% share jump so far this year.