Wal-Mart Buys Online Retailer Bonobos for $310 Million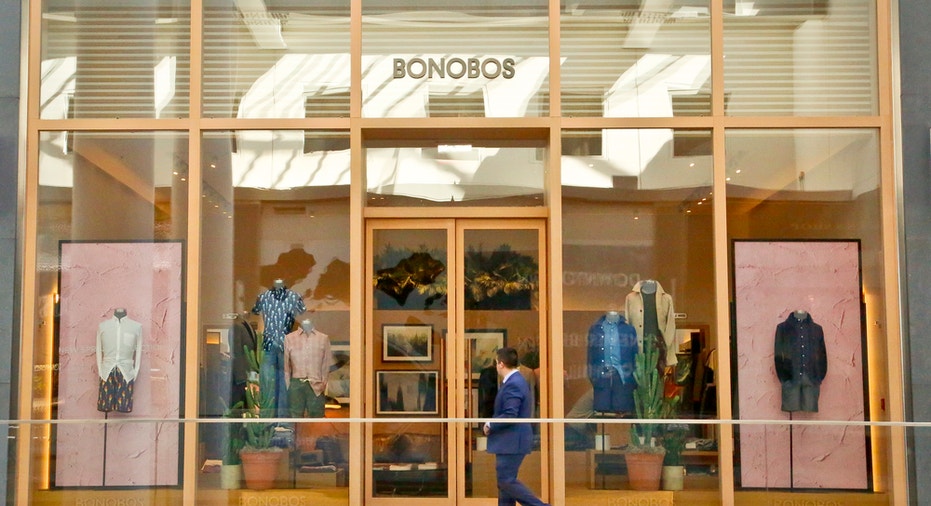 Wal-Mart Stores Inc. on Friday said it struck a deal to buy menswear retailer Bonobos for $310 million in cash, the latest in a string of recent acquisitions by Wal-Mart with its new e-commerce chief.
Wal-Mart bought Jet.com Inc. for $3.3 billion last September, putting Jet.com founder Marc Lore at the head of the retail giant's sluggish U.S. e-commerce operations.
Bonobos Chief Executive Andy Dunn will report to Mr. Lore and will oversee Wal-Mart's collection of online-centric brands, including Bonobos and hipster clothing website ModCloth, which Wal-Mart bought in March. The Bonobos deal is expected to close within the next couple months.
Bonobos is the latest online retail startup to be acquired as a boom in venture-capital funding for retail subsides. Funding for retail startups surged in 2015, when venture capitalists invested a record-setting $1.8 billion in retailers, according to industry tracker Dow Jones VentureSource. Funding for the sector dropped more than 60% in 2016.
Bonobos, which started as an online-only retailer in 2007, produces its own clothing line designed to appeal to fashion-forward men. It opened its first brick-and-mortar store in 2011 and now operates more than two dozen "guideshops," which allow shoppers to try on clothes and place orders for delivery by mail, rather than buying on site.
Wal-Mart, known for its stronghold targeting lower-income consumers, recently has been has been making focused acquisitions in an attempt to lure wealthier shoppers and more fashion-forward brands to its own website. However, the retailer has encountered problems in the past with suppliers who didn't want to sell under its name.
Outside of the acquisitions, Wal-Mart has taken other steps to beef up its e-commerce business. Since the beginning of the year, its website has rolled out two-day free shipping with no membership fee to compete with the popular Prime program offered by Amazon.com Inc. In its most recent quarter, Wal-Mart said e-commerce sales surged 63%.
Wal-Mart shares fell 6.8%, to $73.51, during morning trading, but are still up 6.4% so far this year.
Write to Imani Moise at imani.moise@wsj.com
(END) Dow Jones Newswires