Wal-Mart 1Q Net Beats the Street; U.S. Sales Down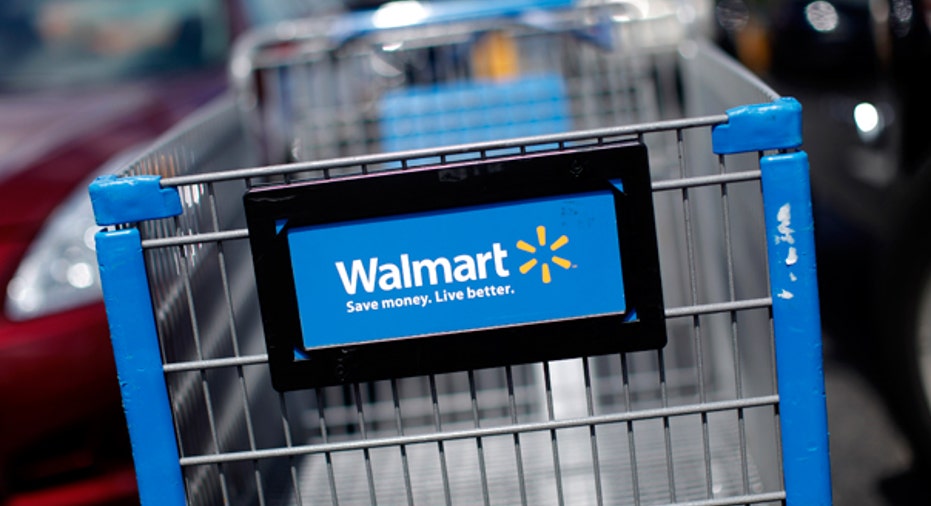 Bolstered by strengthening overseas sales, Wal-Mart (NYSE:WMT) weighed in Tuesday with a 3% rise in first-quarter profits.
Despite beating Wall Street's expectations, shares of the world's largest retailer were under pressure amid disappointment over slumping U.S. same-store sales.
Bentonville, Ark.-based Wal-Mart said it earned $3.4 billion, or 97 cents a share, compared with a profit of $3.3 billion, or 87 cents a share, a year earlier. The profits exceeded the company's guidance for 91 cents to 96 cents and the Street's view of 95 cents.
Net sales increased 4.4% to $103.42 billion, surpassing consensus calls for $102.93 billion.
Wal-Mart's results revealed a disparity between domestic and international results. While overseas sales leaped 11.5% to $27.9 billion, U.S. revenue inched up just 0.6% to $62.67 billion. Domestic same-store sales dropped 1.1%, excluding fuel.
"This reflects the stability and strength of our global operations," CEO Mike Duke said in a statement. "We recognize we still have work to do and comp sales growth remains the greatest priority for me and the entire Walmart U.S. team."
Looking ahead, Wal-Mart said it sees EPS between $1.05 and $1.10 this quarter, in line with estimates for $1.08. The company forecasted same-store sales this quarter ranging between a drop of 1% and a rise of 1%.
"We are monitoring the economic environment carefully, as significant changes in gas prices and inflation during the quarter will influence our actual performance," said Bill Simon, Walmart U.S. president and CEO.
Shares of Wal-Mart declined 1.25% to $55.36 in Tuesday's premarkets. The stock had been up just 4% on the year as of Monday.