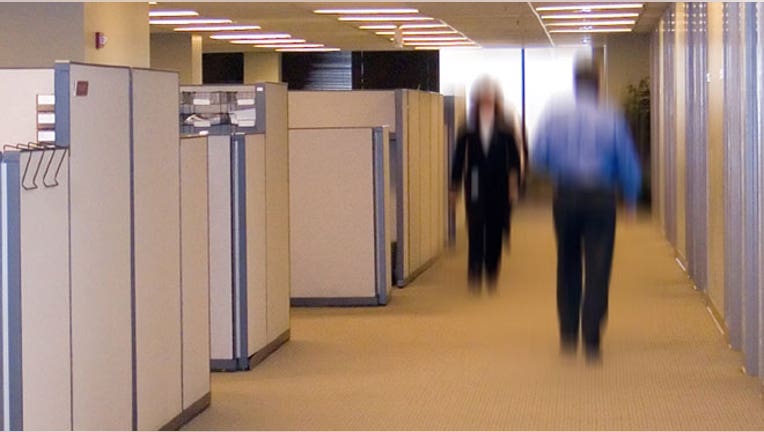 We all have bad work days, but for a majority of us, we feel disconnected from our place employment, which experts say is bad for both employers and employees.
Nearly 70% of American workers report they were "actively disengaged" or "checked-out" at work  from 2010 to 2012, which can lead to lower productivity, according to recent Gallup research. Thirty percent of respondents reported being "engaged, involved in, enthusiastic about and committed to the workplace," the highest level since the study began in 2000.
The survey breaks 100 million people in America working full-time into three categories—actively engaged (30 million), not engaged (50 million) and actively disengaged (20 million).
Disengagement among workers cost companies cash and can undermine goals and office morale with their negatives attitudes.
Roy Cohen, career counselor and author of The Wall Street Professional's Survival Guide says the workplace disengagement trend has been underway for the past five years, and that many workers are angry, upset and frustrated in the office.
He blames the bulk of these feelings on companies not making their workers feel valued.
"This will absolutely continue as organizations continue to convey to employees that you are only as valuable as your contributions right now," Cohen says. "If they think short-term, their employees will be disengaged."
The study also found that those with higher education levels reported more discontent within their workplace, and that millennials and boomers are more likely to be "actively disengaged" than other age categories.
"It's not smart to make a commitment to an individual who is not into you," says Cohen. "Why invest energy into a relationship that is not going to lead to something? Companies will disappoint us."
The increase in unhappy workers is a result of people not taking the proper amount of time to find their true calling in life, claims Darnell Clarke, author of Employmentology: A Practical Systematic Methodology of Finding Employment.
"I say chase your passion, not your pension," Clarke says. "By the time you get work, you may have gotten the wrong degree and wound up in the workforce doing something that's not your purpose."
Disengaged employees with not succeed in the workplace, he says. But reassures that it's never too late to find a true passion.
To combat this feeling, Cohen says workers should invest energy into developing their careers, not in particular companies. This makes workers more valuable in the marketplace, even if an employer doesn't recognize the added worth .
"Make yourself as passionate and as excited as you can," he says. "At the end of the day, companies make decisions based on bottom lines. I think you have to retain excitement for the work you do, wherever you may be."