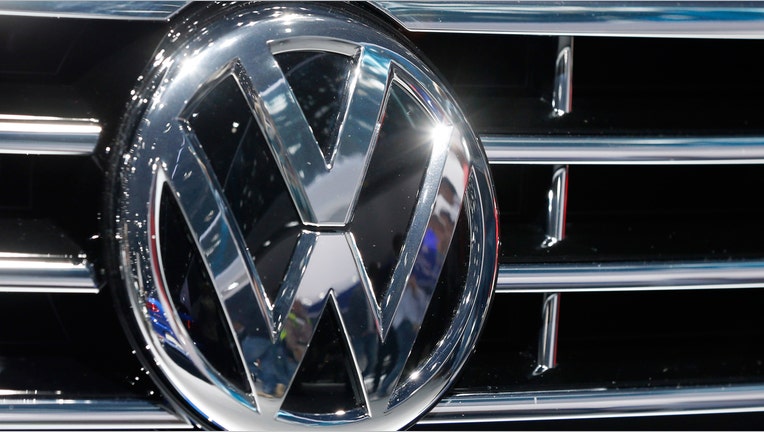 Volkswagen will cut investment plans at its biggest division by 1 billion euros ($1.1 billion) a year and step up development of electric vehicles, it said on Tuesday, as it battles to cope with the fallout from its cheating of diesel emissions tests.
The German company also said it would speed up cost cutting at the VW division, its largest by revenues, and put only the latest and "best environmental technology" in diesel vehicles.
Europe's largest carmaker is battling the biggest business crisis in its 78-year history after admitting last month it installed software in diesel vehicles to deceive U.S. regulators about the true level of their toxic emissions.
The scandal has wiped about a quarter off its market value, forced out its long-time chief executive and rocked both the global car industry and the German economy.
Germany's ZEW think tank said on Tuesday its economic sentiment index had plummeted to its lowest level in a year, in part because of the uncertainty surrounding the auto industry, which employs more than 750,000 people in the country and is a major source of export income.
Economy Minister Sigmar Gabriel said he did not think Volkswagen's problems would do lasting damage to Europe's largest economy, however.
Volkswagen sources told Reuters on Friday that its namesake division would probably slump to a loss this year because it was set to shoulder the bulk of costs related to the scandal.
Some analysts have said the group could ultimately face a bill of as much as 35 billion euros for refitting vehicles, regulatory fines, lawsuits and other costs.
At 1120 GMT, Volkswagen shares were down 1.4 percent at 107.05 euros.
SAVING MONEY
Volkswagen will cut spending on models, technology and production facilities at the VW brand by 1 billion euros a year through 2019 from its previous plans, a spokesman said.
He declined to say what those investment plans had been.
In November, Volkswagen announced 85.6 billion euros of investments across the group between 2015 and 2019, with half earmarked for modernizing and expanding the model range.
Other brands within the group, which includes Audi, Porsche, Seat and Skoda, are working on similar efficiency-boosting programs, the spokesman said, without giving details.
Volkswagen said last year it planned to increase cost savings at the VW division, where profit margins lag much of the rest of the group as well as major rival Toyota, to 5 billion euros a year by 2017.
On Tuesday, the division said it would speed up those cuts and stop making the money-losing Phaeton luxury saloon, a pet project of former chairman Ferdinand Piech that has never met its original sales target of 20,000 cars a year.
The next-generation Phaeton, due to hit showrooms by about 2019-2020, will only be offered as a fully-electric vehicle, it said.
ELECTRIC CARS
Analysts have warned Volkswagen's problems could cast a shadow over the entire diesel vehicle industry.
Although other carmakers do not appear to have used so-called defeat device software to cheat emissions tests, the scandal has highlighted differences between laboratory results and the on-road emissions of cars and vans often marketed to buyers as cleaner alternatives to using gasoline.
Tighter rules are being introduced that could hit the competitiveness of diesel vehicles. That would be a particular blow for manufacturers in Europe, where around a half of new car sales are diesels versus a small fraction in the United States.
Volkswagen said on Tuesday it would step up development of electric and plug-in hybrid cars.
The VW brand will work on a new toolkit that can be used to build compact electric passenger cars and light commercial vehicles across the group, it said.
"There is a real chance for VW to even extract something positive from the diesel fiasco," said Stefan Bratzel, head of the Center of Automotive Management near Cologne.
"Funnelling more resources into electric mobility gives them a credible future perspective to try to overcome this crisis."
(Writing by Mark Potter; Editing by Maria Sheahan and Anna Willard)