VW CEO says not ruling out merger talks with Fiat Chrysler boss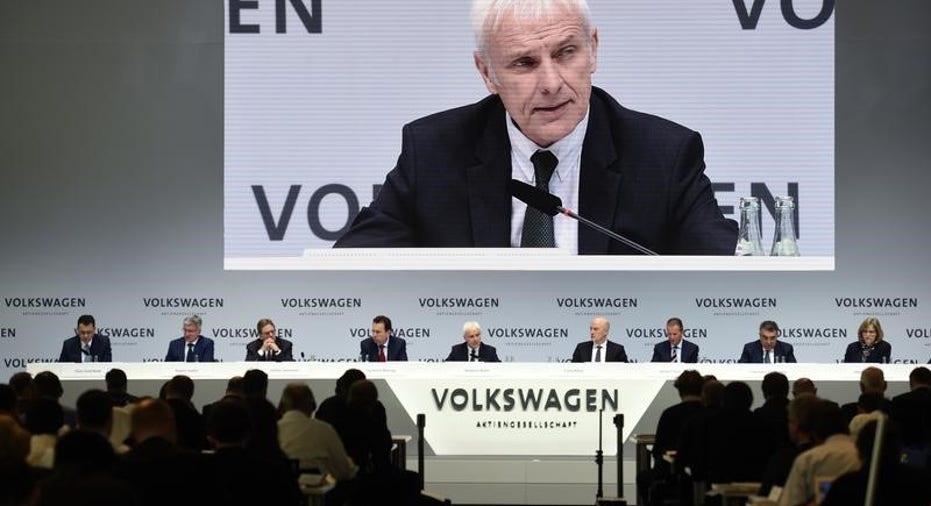 Volkswagen Chief Executive Matthias Mueller said he is not ruling out talks with Fiat Chrysler boss Sergio Marchionne about a possible merger.
"I am not ruling out a conversation," Mueller told reporters on Tuesday after the carmaker's annual earnings press conference in Wolfsburg.
Marchionne has long advocated car industry mergers to share the costs of making cleaner and more technologically advanced vehicles and has repeatedly relayed his desire via the media.
"It would be very helpful if Mr Marchionne were to communicate his considerations to me too and not just to you," Mueller said.
"I am pretty confident about the future of Volkswagen, with or without Marchionne."
Only last week, Mueller appeared to dismiss the prospect of talks with Fiat Chrysler.
"We are not ready for talks about anything," he told Reuters on the fringes of the Geneva auto show. "I haven't seen Marchionne for months," he said at the time.
(Reporting by Andreas Cremer; Editing by Edward Taylor)