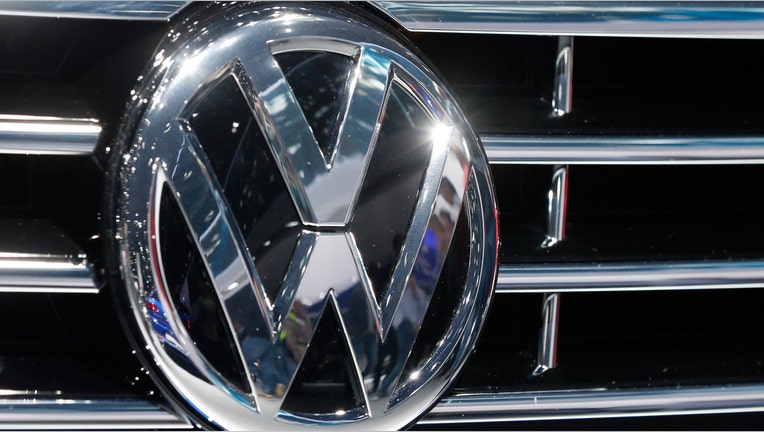 Volkswagen, struggling to get out in front of its emissions-cheating scandal, plans to announce a new sales initiative in the U.S. this week as a small step to start winning back the trust of its customers and dealers.
The move comes nearly two months into a crisis that has battered faith in the Volkswagen brand, sparked a sweeping restructuring of management at the Wolfsburg, Germany-based company, and left the car maker's leadership on the defensive.
Volkswagen is now working to get back in control of its message. The company's field representatives, who are the first line of contact with U.S. dealers, swarmed out over the past few days and held a series of briefings about a plan to show U.S. customers goodwill.
A U.S. car dealer who was briefed by Volkswagen last Wednesday said the company plans as early as Monday to announce that it will issue two debit cards to owners of diesel-powered cars affected by the emissions crisis. One card will be a simple cash gift that VW customers will be able to use at their discretion. The second debit card would be linked to purchases at a VW dealership.
A Volkswagen spokesman confirmed that a sales initiative is planned, but declined to provide any details.
The new sales initiative is an example of the small steps that Michael Horn, chief executive of Volkswagen of America Inc., has promised in the company's efforts to rebuild consumers' faith in Europe's largest auto maker.
Some of those steps have been spelled out in letters, seen by The Wall Street Journal, that Mr. Horn and other VW of America executives have sent to U.S. dealers since the emissions-cheating details became public in September.
"This is a good first step that breaks the silence," said Steve Kalafer, who co-owns Flemington Car & Truck Country, a New Jersey-based dealership that operates 18 franchises at eight locations, that was one of the dealerships briefed last week.
U.S. environmental authorities disclosed the emissions cheating on Sept. 18, saying that Volkswagen installed software on nearly 500,000 diesel-powered cars in the U.S. that enabled the cars to produce fewer nitrogen-oxide emissions in lab tests than during normal driving conditions.
Volkswagen later admitted that the software was installed on up to 11 million vehicles using the four-cylinder EA 189 engine at its VW, Audi, Skoda and SEAT brands.
In a letter to dealers on Sept. 21, which was seen by the Journal, Mr. Horn, VW's U.S. chief, assured dealers of cash payouts of $300 to $600 for each car sold and guaranteed dealers' bonuses for the third and fourth quarters of 2015.
In the wake of an order to stop selling affected cars, Volkswagen offered to pay dealers $70 per month for each new car on their lot affected by the stop-sale order, and $50 for certified pre-owned vehicles.
On Oct. 15, Volkswagen took another step, announcing in a letter to U.S. dealers that they could offer a $2,000 bonus for the purchase or lease of a new gasoline, hybrid or electric vehicle to customers who had ordered a TDI diesel that couldn't be delivered because of the sales stop.