Volkswagen Will Pay Diesel Owners Up to $10K, Offer Buybacks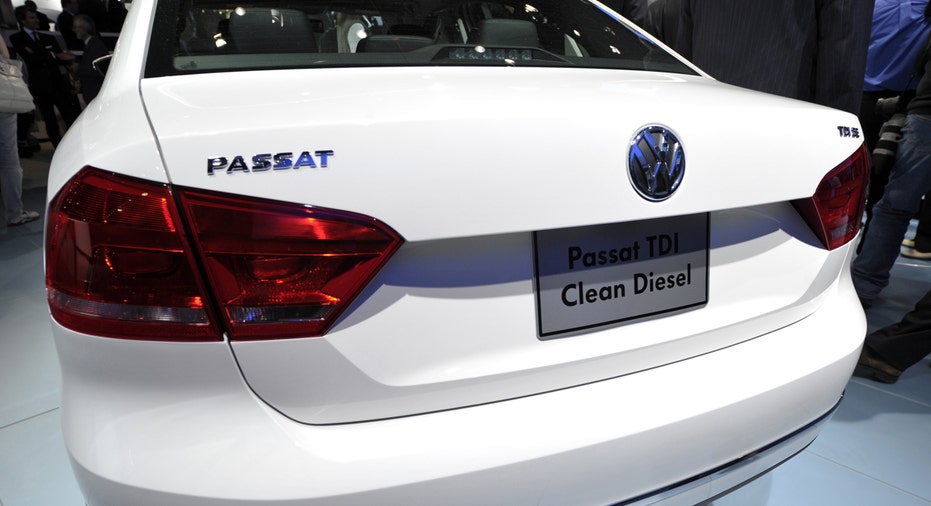 Owners of nearly half a million Volkswagen diesel cars will receive as much as $10,000 in compensation, plus an offer from Volkswagen to buy back their vehicles, after the German automaker reached a settlement with U.S. regulators and consumers.
The deals for U.S. owners were announced on Tuesday as part of a civil settlement that will cost Volkswagen about $14.7 billion, another chapter in the fallout from an emissions scandal that led to the resignation of top executives. Volkswagen has admitted that various diesel models were equipped with software allowing the cars to pass emissions tests.
Under the agreement, Volkswagen must offer to buy back, repair or terminate the leases of approximately 482,000 vehicles with 2-liter diesel engines, all from model-years 2009 to 2015.
Owners who choose to sell their cars back to Volkswagen will be refunded between $12,500 and $44,000. The price will depend on retail values as of September 2015 and the current condition, including mileage. Customers who owe more than what their car is worth can have Volkswagen cover their auto loans "up to 130% of the amount a consumer would be entitled to under the buyback," the DOJ said. As an example, if a consumer is eligible for a $20,000 buyback, Volkswagen would pay off loans up to $26,000. The buybacks could begin as soon as October.
Volkswagen is still working on a fix that would make the cars comply with emissions regulations.
No matter which option an owner selects, Volkswagen will pay customers $5,100 to $10,000 in additional compensation, depending on the age of the vehicle. Experts have said the cars likely benefited in performance and fuel mileage by turning off emissions-fighting systems.
Impacted Vehicles
The deadline for owners to decide on a buyback or repair is Sept. 1, 2018. Volkswagen will be required to fix or buy back 85% of the affected vehicles by June 2019, or incur additional penalties. The issue affects diesel-powered versions of the Volkswagen Jetta, Passat, Golf and Beetle, as well as the Audi A3 diesel.
2009-2015 Volkswagen Jetta TDI
2010-2015 Volkswagen Golf TDI
2012-2015 Volkswagen Beetle TDI
2012-2015 Volkswagen Passat TDI
2010-2015 Audi A3
The settlement doesn't cover Volkswagen cars with 3-liter diesel engines, which were also found to include emissions-cheating software.
Turmoil at VW
The DOJ will continue a criminal investigation into the scandal, Deputy Attorney General Sally Q. Yates said during a press conference.
Volkswagen's diesel-emissions controversy began in September 2015. Volkswagen has since acknowledged that 11 million diesel cars worldwide were shipped with the deceptive software, which cuts down emission levels whenever the diesel cars undergo testing. Martin Winterkorn stepped down as CEO in September, and was replaced by Matthias Mueller, the head of Volkswagen-owned Porsche. The executive appointed to lead a newly formed North America unit also left the company.
Michael Horn, the head of Volkswagen's U.S. business, unexpectedly resigned in March. Horn had been leading the effort to work with dealers and assure customers that Volkswagen would address the problem. He testified in front of Congress just weeks after the issue arose.
Tuesday's civil settlement is the largest payout ever for a car maker, easily surpassing the $1.1 billion paid by Toyota (NYSE:TM) in 2012 for a gas-pedal recall that stemmed from complaints of sudden acceleration. Part of the Volkswagen settlement will be spent on investments in zero-emission technology and environmental remediation, while $10.03 billion will be allocated for consumers.
Volkswagen has set aside $18 billion so far to handle expenses tied to its emissions troubles.