Volkswagen Elevates Porsche Head Matthias Mueller to CEO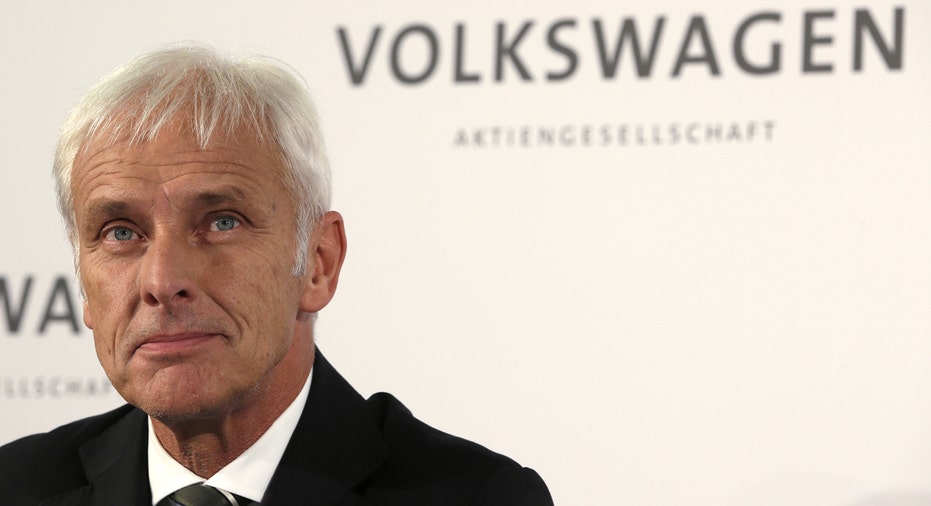 Volkswagen, moving quickly to find a new CEO, announced on Friday that Porsche chief and company veteran Matthias Mueller will lead the German auto group that is now engulfed in a scandal over diesel emissions.
Mueller, 62, has served as the top executive at Volkswagen's Porsche sports-car unit since 2010. The native German previously worked for Audi and Lamborghini, two other Volkswagen-owned brands.
Volkswagen said Mueller will take over as CEO immediately. He replaces Martin Winterkorn, who resigned on Wednesday after Volkswagen acknowledged that as many as 11 million vehicles worldwide could be skirting clean-air laws.
"My most urgent task is to win back trust for the Volkswagen Group – by leaving no stone unturned and with maximum transparency, as well as drawing the right conclusions from the current situation," Mueller said in a statement. "Under my leadership, Volkswagen will do everything it can to develop and implement the most stringent compliance and governance standards in our industry."
Mueller will be tasked with guiding Volkswagen through a growing crisis over the use of a "defeat device" that was designed to fool regulators.
According to the U.S. Environmental Protection Agency, certain Volkswagen diesel-powered vehicles are equipped with software that activates emissions control systems only when the cars are going through pollution tests. On the road, the diesels can emit up to 40-times more nitrogen oxides than permitted under U.S. law.
The issue affects an estimated 482,000 Volkswagen and Audi diesels in the U.S.
The Department of Justice confirmed on Friday that it opened a criminal investigation into Volkswagen's emissions deception. Meanwhile, the EPA is changing the way its tests diesel exhaust and widening its probe to include diesels made by other automakers. European regulators are also seeking to determine how many Volkswagen-made cars may be violating emissions standards.
During a news conference in Germany on Friday, Volkswagen's acting chairman, Berthold Huber, told reporters that several unnamed employees have been suspended.
Mueller, who will remain Porsche's chairman until the company finds a successor, said Volkswagen "has the opportunity to emerge from this crisis stronger than before."
Industry watchers widely expected Mueller, a longtime Volkswagen employee, to take the reins in the wake of Winterkorn's resignation. Winterkorn took responsibility for Volkswagen's actions, although the eight-year CEO said he had no knowledge of emissions cheating.
"Matthias Mueller has been with Volkswagen AG 10 years longer than Winterkorn and is well respected within the automaker. His ascendency is backed by a history of successful leadership at Audi, Lamborghini and Porsche, making him the obvious choice to replace Winterkorn," said Karl Brauer, senior analyst at Kelley Blue Book's KBB.com.
It was also thought that Michael Horn, the president and CEO of Volkswagen Group of America, could find his own job in jeopardy, but the company confirmed that he will remain in his post.
Still, Volkswagen launched a broad reorganization of the automaker that will group its U.S., Canada and Mexico operations into a new North America unit overseen by Winfried Vahland, the current chairman of Czech division Skoda.
Volkswagen also plans to create a Porsche brand group that will include Bentley and Bugatti. Audi, Lamborghini and Ducati will remain in a separate unit.
Huber said the company's objective is to scale back complexity in the entire Volkswagen Group.