Volkswagen CEO Resigns Amid Emissions Scandal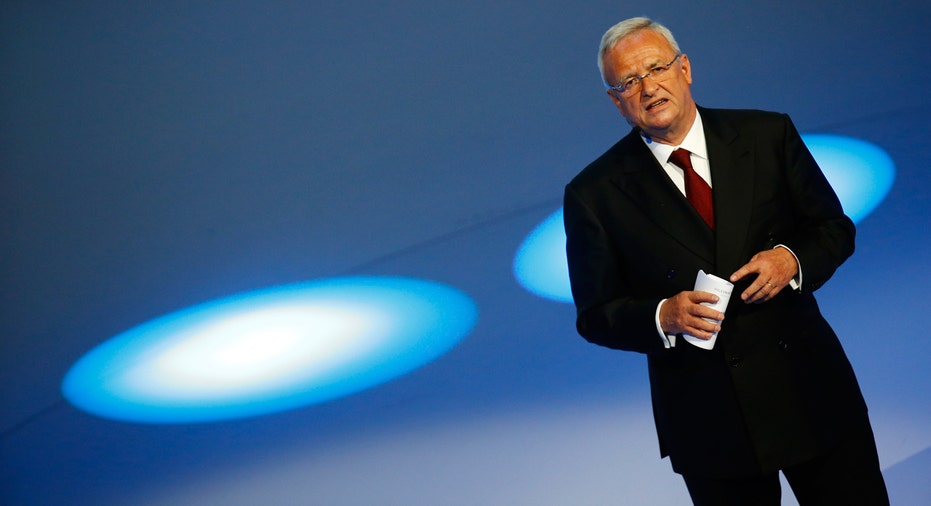 Volkswagen CEO Martin Winterkorn stepped down on Wednesday, succumbing to intense pressure after the German automaker admitted to cheating on U.S. emissions tests.
Winterkorn, who led the 78-year-old company since 2007, came under scrutiny following revelations that nearly half a million of Volkswagen's diesel cars in America skirt clean-air laws. Volkswagen board members reportedly held a meeting early Wednesday, and anticipation was building for a potential shakeup in leadership.
"As CEO I accept responsibility for the irregularities that have been found in diesel engines and have therefore requested the Supervisory Board to agree on terminating my function as CEO of the Volkswagen Group," Winterkorn said in an announcement. "I am doing this in the interests of the company even though I am not aware of any wrongdoing on my part."
He also expressed shock that "misconduct on such a scale was possible in the Volkswagen Group."
Shares of the company in Europe regained some ground following the news. Volkswagen lost $28 billion from its market value on Monday and Tuesday.
"Volkswagen needs a fresh start. I am clearing the way for this fresh start with my resignation."
Volkswagen did not immediately name a successor. In a statement released following Winterkorn's resignation, the executive committee of Volkswagen's board said it will hear personnel recommendations at a meeting on Friday. The committee added that Winterkorn "had no knowledge of the manipulation of emissions data."
One rumored candidate is Matthias Mueller, the CEO of Volkswagen's Porsche unit since 2010. Herbert Diess, who is in charge of the namesake Volkswagen brand, is another possibility. Diess previously served as an executive at rival German automaker BMW.
"Volkswagen needs a fresh start," Winterkorn said. "I am clearing the way for this fresh start with my resignation.
More personnel changes are expected in the coming days, according to the executive committee. Volkswagen is conducting internal investigations, and employees who caused "unmeasurable harm for Volkswagen…will be subject to the full consequences," the company said.
Volkswagen, which sold more vehicles globally than any other automaker in the first half of 2015, is scrambling to deal with the fallout from the U.S. Environmental Protection Agency's accusations of emissions cheating.
The EPA said 482,000 vehicles in the U.S. may be affected by the issue. Volkswagen acknowledged that up to 11 million vehicles use engine management software that turns off systems that clean a car's exhaust. When the cars undergo testing, the software reactivates emissions control devices.
As a result, diesel-powered Volkswagens and Audis can emit 40-times more pollutants than allowed under U.S. law.
The U.S. Department of Justice subsequently opened a criminal investigation into the matter, while regulators in Europe are asking whether Volkswagen broke emissions laws there as well. Volkswagen revealed plans on Wednesday to voluntarily submit a complaint to the state prosecutors' office in Brunswick, Germany. The board said it believes criminal proceedings may be relevant, and it will support the German government's investigation.
For the U.S. market, Volkswagen has yet to reveal a plan to fix its vehicles. The company has said it is working to "eliminate these (emissions) deviations through technical measures."
Volkswagen set aside 6.5 billion euros, or $7 billion, to cover service costs related to the emissions problem. Meanwhile, the EPA could fine Volkswagen as much as $18 billion if every affected car in the U.S. is found to violate clean-air rules.