Volkswagen CEO Muller takes rare political stand to condemn AfD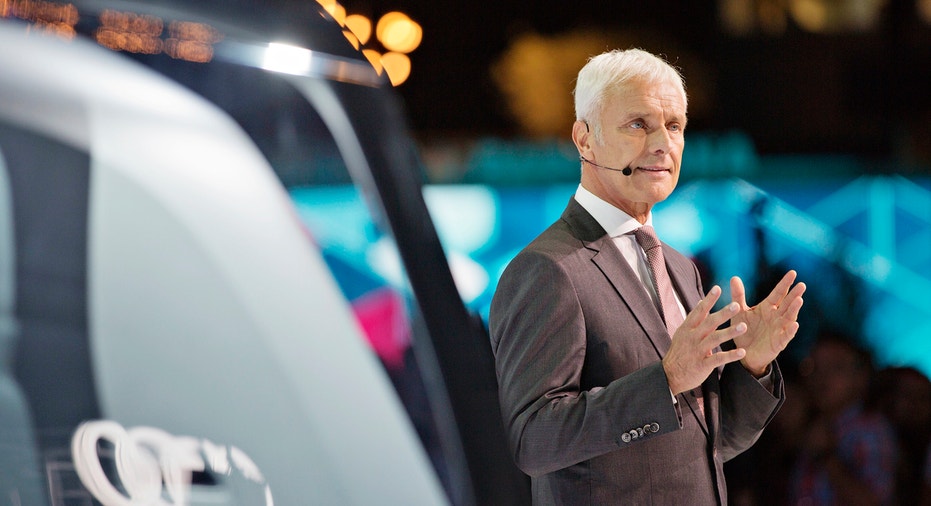 The chief executive of Volkswagen AG (VOW.XE), Germany's largest industrial group, on Monday took a rare stand in national politics, issuing a statement to condemn the election to parliament of the nationalist Alternative for Deutschland party as shocking and a watershed in Germany's postwar history.
The anti-immigration AfD won 13% of the vote on Sunday as voters angry over Chancellor Angela Merkel's refugee policies abandoned the mainstream parties.
It is rare for German executives to speak out on national political matters, tending instead to leave that to industry lobby groups. But Matthias Muller, the chief executive of the auto maker that grew out of Adolf Hitler's dream to build a "people's car," put out a strongly-worded statement, saying the stability of Germany's postwar democracy was being put to the test.
His full statement was: "The results of Sunday's election in Germany mark a historic watershed, with the old mainstream parties suffering dramatic losses while the populist right-wing, xenophobic AfD is now the third-largest political force in the German Bundestag.
"For me, the double-digit result for such a protest party comes as a shock. It will change our country and test the stability of our democracy.
"Over recent decades, Germany has been politically and economically successful because we are a tolerant, cosmopolitan and internationally-minded country. This is something we must keep on fighting for.
"Speaking for Germany's largest industrial group, I say that in the globalized world of business, a beggar-thy-neighbor mindset and protectionism are a dead-end street--one that ultimately means the loss of jobs.
"On account of its history, Germany has a special responsibility toward democracy, freedom, tolerance and international understanding. We in the Volkswagen Group stand by these values of European and Western civilization--all the more so in the wake of the Bundestag election."
Write to William Boston at William.Boston@wsj.com
(END) Dow Jones Newswires
September 25, 2017 10:05 ET (14:05 GMT)