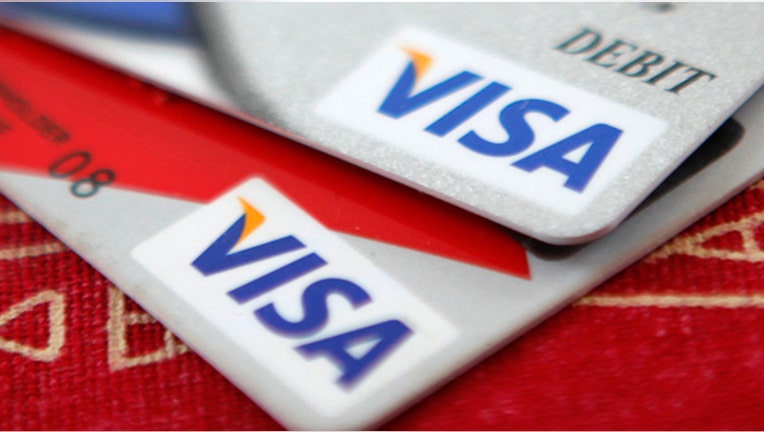 Visa Inc (NYSE:V), the world's largest credit and debit card company, reported a better-than-expected quarterly profit as a strengthening U.S. job market and cheaper gasoline prices encouraged people to spend.
Shares of the company, which also announced a 4-for-1 split of its class A common stock, rose 4.4 percent in extended trading on Thursday.
Visa's net income rose to $1.57 billion, or $2.53 per Class A share, in the quarter ended Dec. 31 from $1.41 billion, or $2.20 per Class A share, a year earlier.
Analysts on average had expected earnings of $2.49 per share on revenue of $3.34 billion for the company's first fiscal quarter, according to Thomson Reuters I/B/E/S.
Total operating revenue rose 7 percent to $3.38 billion.
"Currency fluctuations haven't hurt them too badly, which was a concern," said Gil Luria, an analyst at Wedbush Securities Inc.
About 60 percent of Visa's transaction volumes are outside the United States.
Visa, a Dow Jones Industrial Average component, recorded cross-border volume growth of 8 percent on a constant dollar basis, down from 12 percent in the year-earlier quarter.
The company, which earns money from both the volume and value of transactions using its cards, said total volume increased to $1.90 trillion from $1.84 trillion, helped by a better holiday shopping season in the United States.
Visa reaffirmed its revenue and margin forecasts for 2015 after taking into account an expected 2 percentage point negative impact from changes in foreign exchange rates.
Up to Thursday's close of $248, Visa's shares had gained about 15.5 percent since it last reported earnings on Oct. 29. The Dow Jones Industrial average rose about 2.6 percent in the same period.
(Reporting by Amrutha Gayathri in Bengaluru; Editing by Savio D'Souza and Ted Kerr)