Visa to Launch Digital Wallet for U.S. Banks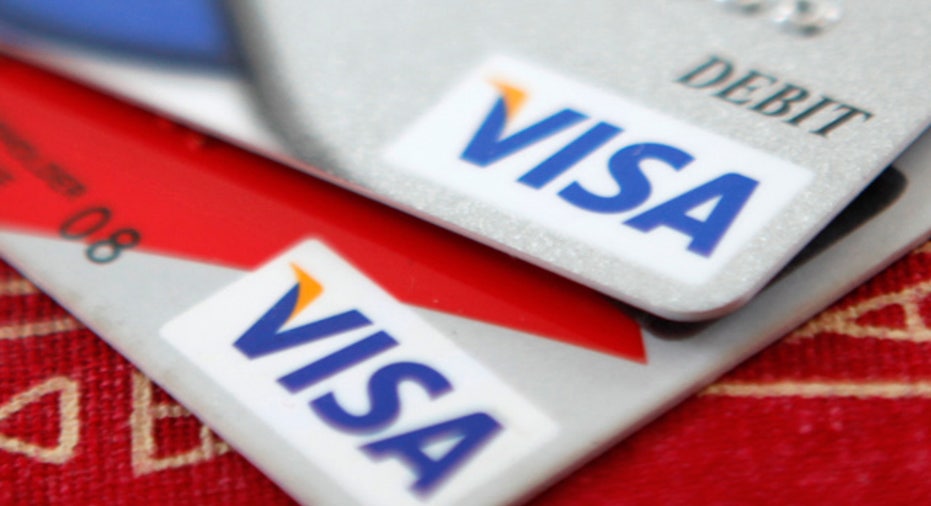 Visa Inc, the world's largest credit and debit card processing network, is building a digital wallet that people can use to pay for things online or with their phones instead of with traditional cards.
The network said on Wednesday it is working with several large U.S. and international banks to develop the wallet. Its partners include US Bancorp, PNC Financial Services, Regions Financial, BB&T Corp, Toronto Dominion's TD Bank and the U.S. arm of Barclays PLC.
The "digital wallet" will store the banks' customers' credit and debit card account information, both for Visa cards and other cards. People can use the wallet to pay for things online or in stores, Visa said.
The network will also have to convince merchants to put a new "one-click" button on their websites, so that potential customers can use their Visa digital wallets to buy things by clicking the button instead of by manually entering all of their account information every time they want to make an online purchase.
Banks, mobile phone operators and networks like Visa are all trying to gain a foothold in the small but high-potential market for U.S. mobile payments. Last week Isis, a separate mobile payments venture run by three of the top four U.S. carriers, said it had modified its initial goals and was now open to working with Visa and MasterCard as it introduces its own mobile wallet.
Jim McCarthy, Visa's head of global products, told Reuters in an interview on Wednesday that mobile payments in the United States "will more easily take off" from people using their smartphones' browsers to buy things online.
But Visa and its rivals, including MasterCard Inc, American Express Co and Discover Financial Services, are also trying to figure out ways for people to buy things with their phones in physical stores. McCarthy said that a previous, separate Visa pilot to test smartphone payments with Bank of America Corp and other large U.S. banks will be commercially available this summer.
Visa will roll out the digital wallet in the United States and Canada in fall of 2011. McCarthy would not discuss revenue projections.
The San Francisco-based company is increasingly looking to new technology for growth, in the face of an increasing saturated U.S. credit and debit card market and tightening regulations of that market.
Visa shares were down 1.4 percent at $79.22 on Wednesday morning.