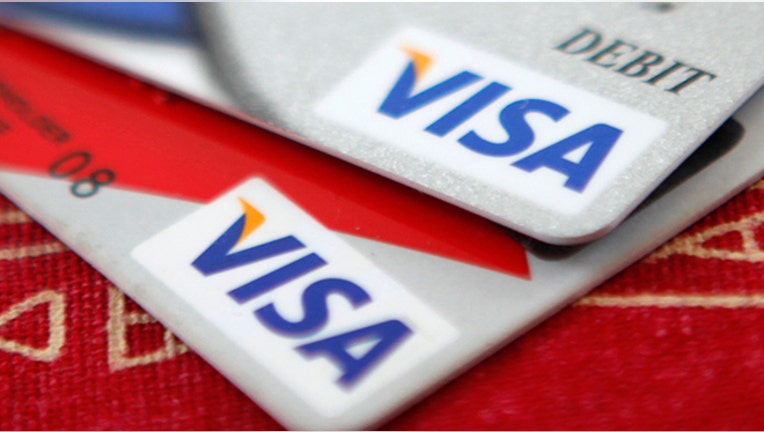 Visa (NYSE:V) logged a fiscal third-quarter loss on Wednesday of nearly $2 billion due to a hefty legal bill, but the card giant's adjusted-earnings surpassed Wall Street's expectations and its board signed off on a $1 billion stock buyback program.
Shares of San Francisco-based Visa rallied about 2% in after-hours trading in response to the stronger-than-expected results as well as a rosier guidance for the full year.
The world's largest credit card network said it lost $1.84 billion, or $2.74 a share, last quarter, compared with a profit of $1.01 billion, or $1.43 a share, a year earlier.
Excluding one-time items like litigation provisions tied to a card fee settlement, the company earned $1.1 billion, or $1.56 a share. Analysts had been calling for EPS of just $1.45.
Revenue jumped 10% year-over-year to $2.6 billion, topping the Street's view of $2.52 billion.
Visa, which is a good barometer for consumer spending, said its payments volume rose 6% to $979 billion last quarter. The company processed 13.1 billion transactions, up 1% from a year earlier.
"Visa once again reported solid global growth in payments volume, cross border transactions and processed transactions outside the U.S., executing on our strategy of growing the electronification of payments worldwide," Visa CEO Joseph Saunders said in a statement.
Despite recent turbulence in the global economy, Visa now expects non-GAAP EPS to rise in the "low twenties" this year, up from "high teens to low twenties" previously. The company also reaffirmed its call for 2012 net revenue to rise in the low double digits.
Visa's third-quarter results were dampened by a litigation provision of $4.1 billion to pay for a $7.25 billion settlement between Visa, MasterCard (NYSE:MA) and banks that issue their credit cards and U.S. retailers alleging the fixing of card fees.
Visa plans to pay for the settlement with a litigation escrow account, which received a $150 million deposit from the company on Tuesday.
Wall Street cheered as Visa unveiled plans to buy back an additional $1 billion of its own shares. The buyback program will be in place through July 2013.  Shares of Visa were recently trading up 1.9% to $124.51, putting them on pace to build on their 2012 rally of about 20%.