Virtual Career Fair for Health-Care Jobs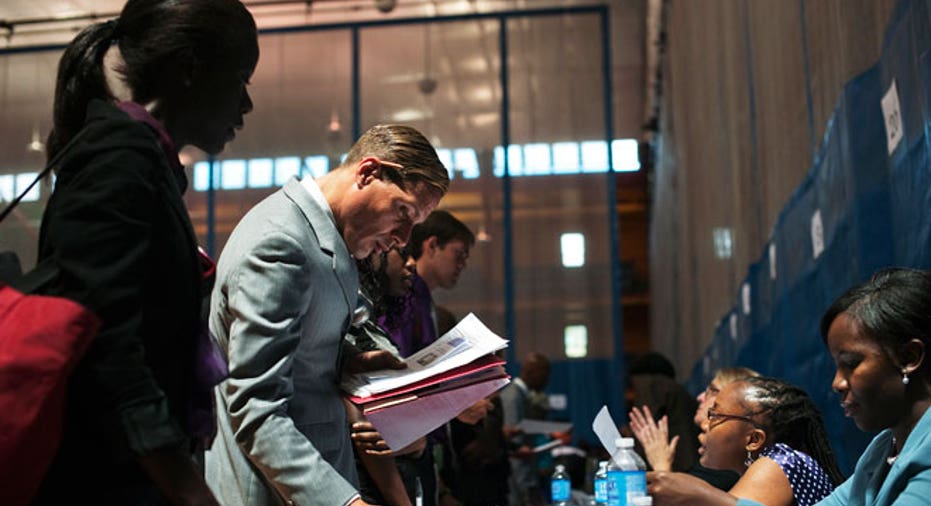 Year after year I repeat this phrase on Fox and Friends:  there are more jobs in the healthcare industry than qualified applicants. 2015 is going to be the same story, and now there is a new virtual career fair offered that will connect potential applicants with healthcare companies. Here is the information and the links for more information.Career fair facts:
*Virtual career fair is sponsored by Medicruit and MedVeterans *Brought by the same people who do the military virtual career fairs *Offers opportunity to chat live with recruiters, view/apply for jobs, and network with healthcare professionals – all from your computer! *Fair is open to all healthcare professionals nationwide *Medicruit Virtual Job Fair: Wednesday, Jan. 14th from 1-4PM EDT *www.medicruit.comCompanies:
Ochsner Health System - Louisiana's largest not-for-profit health system *Has more than 600 jobs available  *Top jobs: RN, LPN, medical assistants, physical therapists, IT, administrative, HR *System has 13 hospitals, +40 health centers, more than 15,000 employees and over 2,500 affiliated physicians in more than 90 medical specialties and subspecialties *Is the only Louisiana hospital recognized by U.S. News & World Report as a "best hospital" in nine different specialty categories. *Find more information at  www.ochsner.org/lp/careers
Anthem- Health insurance plan provider*Has over 700 jobs available *Top jobs: Behavioral health, nurse care manager, case coordinator, case manager, clinical quality audit analysts *Company is formerly known as Wellpoint *One in nine Americans receives coverage for their medical care through Anthem's affiliated plans. *Find more information at www.careers.antheminc.com
Nationwide Children's – located in Columbus, OH. is one of the largest and most comprehensive pediatric hospitals and research institutes in the U.S.
*Has 267 job openings in the Ohio-area *Top jobs: Allied health, information services, nurses, physicians, management *Has more than 1,170 medical staff members and nearly 10,000 total employees. Is also a teaching hospital offering pediatric residencies and fellowships *In recent years, the hospital has been ranked as one of America's best children's hospitals by U.S. News & World Report *Find more information at www.nationwidechildrens.org/healthcare-career-opportunities
Aetna – An American managed health care company, which sells traditional and consumer directed health care insurance plans and related services *Has 962 jobs available nationwide *Top jobs: Mental health, nurses, administrative, IT, human resources *Has more than 100 office locations nationwide and more than 43% of employees telecommute *Find more information at www.aetna.comabout-us.html
UPMC – (University of Pittsburgh Medical Center)- Health care provider and insurer based in Pittsburgh, PA *Has more than 1,200 jobs available in the Pennsylvania area *Top jobs: Nurses, physicians, lab techs, pharmacists, counselors, finance, human resources IT, claims adjusters, customer service, marketing, IT, sales *Is the largest non-governmental employer in Pennsylvania, with more than 62,000 employees.*Operates more than 20 academic, community, and specialty hospitals and 400 outpatient sites & offers an array of rehabilitation, retirement, and long-term care facilities. *It's own health plan (UPMC health plan) is the second-largest health insurer in western Pennsylvania *Find more information at www.upmc.com/careers and www.upmchealthplan.com/about/careers.aspx