Viking River Cruising - 2011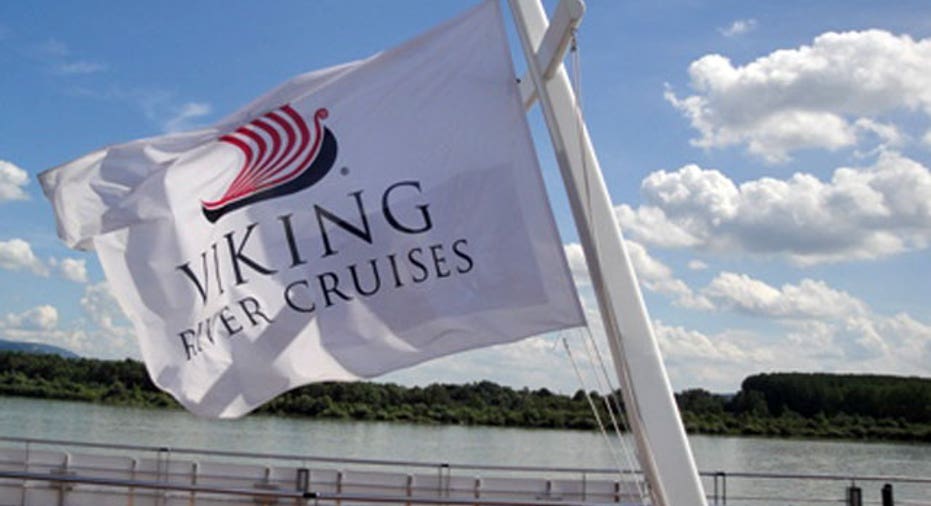 As I write to you I am sailing up the Danube River from Budapest to Nuremburg, Germany on  Viking River Cruises' Viking River Prestige vessel. I took this same voyage almost 15 years ago on the same cruise line but on another boat, the Viking Danube. I happened see her in Budapest last Saturday, and while she appears somewhat older in style, I can tell the Viking River passenger experience has only improved since I sailed upon her, and that is a good thing.
What has changed? The staterooms on the brand new Viking River Prestige were just inaugurated in Amsterdam on June 30 and come with French Balconies-- floor to ceiling sliding glass doors that open to fresh air (don't worry, there is a railing to keep you from falling). In almost every sense it is like a real cruise ship balcony, but these balconies dont take any square footage away from the stateroom.
Viking Prestige belongs to a newer generation of longer and sleeker river boats with more modern features, free 24-hour Internet access via bow to stern Wi-Fi and larger staterooms. But the tour experience is still very similar: enticing meals, daily tours and many hours spent just cruising along the river and watching the world go by.
When Viking River Cruises was a started in the mid 1990s its founder, Tor Hagen, saw the possibilities for a much bigger American river cruise business--and he was right. Originally most riverboat cruises were sold to local Europeans; Germans, Italians or French, by offering generous meals. Sightseeing was secondary in importance.
But Tor realized that Americans, who in the 1980s were still traveling through Europe by train or motor coach, would also take to river boats as a way to see the sights of Europe. Tor expanded  river cruising by creating itineraries, hiring cruise staff members especially for American tastes and made sightseeing an essential part of the experience.
Tor is very familiar with how Americans prefer to cruise--he was one of the founders of the prestigious Royal Viking Cruise Line, the line that invented and defined luxury cruising back in the late 1970s. Its leader was the infamous cruise industry icon Warren Titus. His surviving wife, Janice Farrar-Titus,was the godmother for Viking River Prestige when it was inaugurated in June.
Budapest to Nuremburg is an historic itinerary. You visit the two most important cities in the world: Budapest and Vienna, if you are referring to the 19th century. Granted, they may be old news to Europeans, but they were the capitals of the Austro-Hungarian Empire, which was the center of the civilized world, and to Americans visiting Europe this is important.
Vienna was the New York City of its day, the home of Mozart, Strauss and Beethoven. The equally important--yet more sedate--Budapest had an equal say in affairs of state. It was an odd twist of 20th century history that Hungary was swept in with the mostly Slavic states that ceded to the Iron Curtain after World War II. In fact, the Hungarian culture and language are a rare exception to the similarity of the Russian, Czech, Slovenian, Slovakian, Polish and other Cyrillic tongues that eventually became the Soviet Bloc. The Hungarian language is actually similar to Finnish.
When I sailed on Viking River in 1997 we stopped in Bratislava, Slovakia. But that was taken off the 2011 itinerary, because like much of Russia, it has not yet really recovered from the Cold War. In 1994 it had more in common with Budapest, but today Budapest has become a thriving cultural city with far more in common with Vienna than it had even when I first saw it in 1997.
River Cruising - More Popular than Ever
The most surprising story here is the explosion in popularity for river cruising in Europe. There are some brands that I recognize, and some that are completely new, and some lines that used to all cruise ships, but now have river boats.
In the 1990s Viking River was unique in offering European river cruising to Americans, but today it vies with Avalon waterways, AMA Cruises, Uniworld and a number of other companies. Meanwhile, other new companies offer European river cruises that cater specifically to English, German and even Japanese tourists.
How can a European trip cater to Americans specifically? Here is an example. My wife and I are going to Salzburg to see the childhood home of Mozart, and even more importantly to see the filming locations for the movie The Sound of Music. In truth, while this entire film was made in Salzburg, the Austrians have never even heard of it. It is a purely American attraction, the film was never released in Europe.
Another site that only Americans want to see is included on every Seine River cruise through the beautiful Normandy region of France. Naturally, everyone wants to see the spot in Rouen where Joan de Arc met her fate. But the following day, the Americans want to visit Omaha Beach on the Normandy coast, because that was the spot the where many Americans died on D-Day. Americans also want to see The American Cemetery not far from Omaha Beach in Normandy.
That is the magic of Viking River Cruises in Europe. I can get my American coffee, and my favorite television stations and newspapers, my sports scores and stock market results. I can have a European vacation and yet still feel right at home.
Cruising 101As always if you need to know more about cruising we urge you to consult our Cruising101 FAQ
CruiseMates Cruise Glossary
I started writing about stock market investing for Motley Fool in 1995, but previously I worked aboard cruise ships. I co-founded the CruiseMates.com cruise travel guide on the Internet in New York City in 1999. CruiseMates was acquired by Internet Brands in 2006. Once CEO, I am now the editor of CruiseMates
Cruising 101
As always if you need to know more about cruising we urge you to consult our Cruising101 FAQ
I started writing about stock market investing for Motley Fool in 1995, but previously I worked aboard cruise ships. I co-founded the CruiseMates.com cruise travel guide on the Internet in New York City in 1999. CruiseMates was acquired by Internet Brands in 2006. Once CEO, I am now the editor of CruiseMates