Video Game Sales Slump 19% in July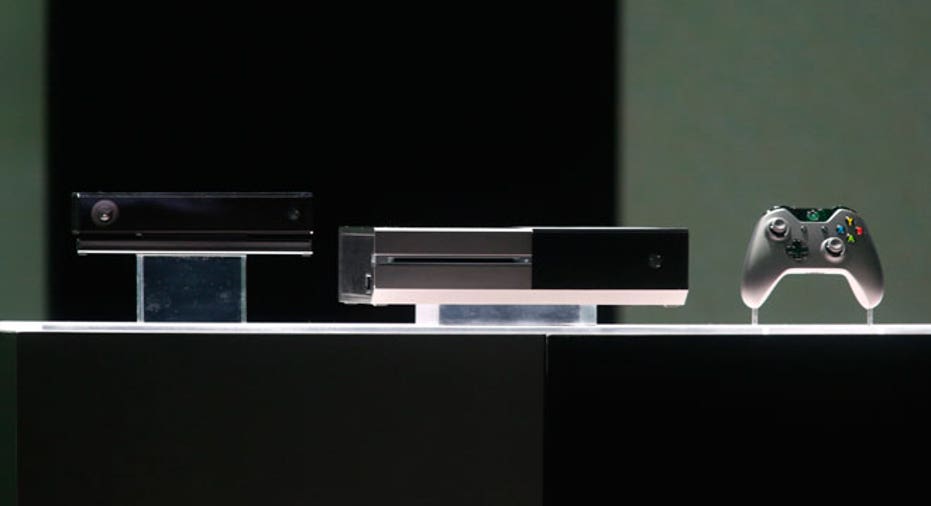 Video game demand dove for the sixth consecutive month in July, as gamers wait for the launch of refreshed consoles from Microsoft (NASDAQ:MSFT) and Sony (NYSE:SNE).
Research firm NPD Group said sales of video games hit $443 million last month, a 19% drop compared to the year-ago month. Monthly sales reports have shown declines since January, which stopped a 12-month losing streak.
Retail sales don't include digital and used games, as well as rentals, NPD noted. Overall, consumer spending on video games totaled $1.2 billion in July.
NCAA Football 14, a college football game from Electronic Arts (NASDAQ:EA), topped the charts last month after its recent release. Microsoft's Minecraft and Sony's The Last of Us were second and third on the list, respectively. Activision Blizzard's (NASDAQ:ATVI) Call of Duty: Black Ops II continued to remain near the top at No. 4.
Hardware sales also slipped last month, tumbling 34% to $99.4 million. Video game accessories, which include gift cards used to purchase digital content, fared better with just a 3% drop to $133.4 million.
Demand for hardware has slumped amid anticipation for Microsoft's new Xbox One console and Sony's PlayStation 4. In a research note to clients, Wedbush Securities analyst Michael Pachter explained that the "reallocation of gamer budgets to the PS4 and Xbox One…and away from current-gen content" is weighing on sales, and he doesn't "expect sustained growth until 2014."
In July, Nintendo's 3DS handheld system was the top-selling platform and the only one to post sales growth for the month.
But the 3DS lags behind previous versions of Nintendo's devices, Pachter noted. The company sold 14.4 million units of the 3DS and its predecessor, the DS, in their first 29 months on store shelves together. The DS and Game Boy Advanced recorded sales of a combined 21.5 million units in their first 29 months.
Shares of Microsoft were down a penny at $31.78 in early morning trading Friday. Sony was up 28 cents, or 1.4%, at $20.14.
Activision Blizzard rose 3 cents to $17.26, while Electronic Arts slumped 4 cents to $26.44.