'VetFran' Program Helps Veterans Become Franchise Owners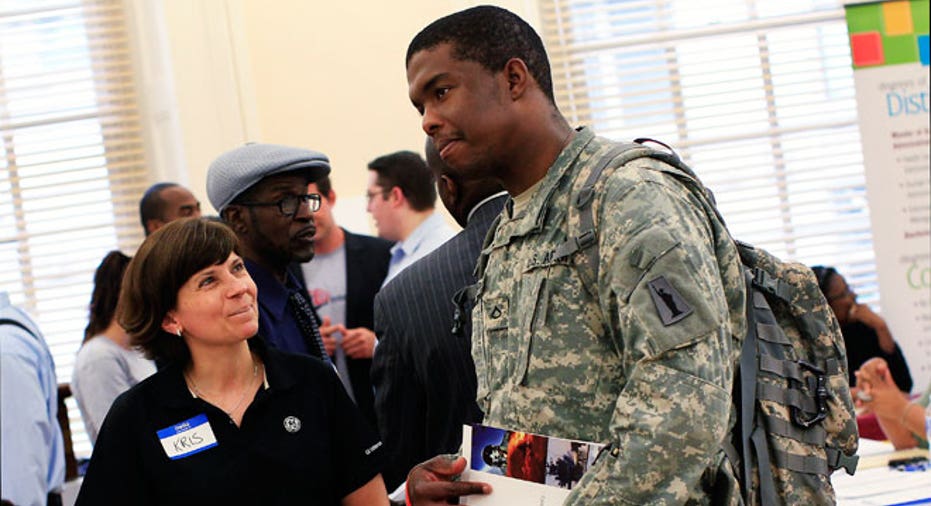 In a slow-growth job market, many veterans are struggling to find work.
According to the Labor Department, the unemployment rate of post-9/11 veterans currently stands at 10%, above the national average of 7.3%. And young veterans between ages 20-24 are facing unemployment of over 20%. To help close the gap, the International Franchise Association offers discounts to former servicemen and women via its VetFran program.
The program, which launched in 1991, has helped more than 6,300 veterans become franchise owners, joining a community of more than 66,000 veteran franchise owners in the U.S., according to IFA. More broadly, the program has created more than 150,000 jobs at franchises for vets and their families.
"Veterans do very well in franchising because they're used to following systems. Structures and operational excellence are the basic tenets of franchising, because you're following a proven scaleable model," says Steve Caldeira, the president of the International Franchise Association. Caldeira says there are 620 franchise companies offering discounts and other incentives to veterans looking to become entrepreneurs.
Suzy Boerboom, who co-founded fitness franchise Welcyon with her husband Tom, a veteran of the Vietnam, says the couple decided to participate in the VetFran program due to a longstanding family military tradition. Aside from her husband's service, her great-grandfather was an officer in the Union Army, and both of their fathers served in the military as well.
"From the beginning, we felt that the opportunity to change America was an important driver in forming the company," says Boerboom, who says the VetFran program helps facilitate this positive change in empowering veterans.
Boerboom says Welcyon is offering $10,000 off the company's $30,000 franchise fee and is currently in the process of signing on three veterans.
"People in the military know about hard work and discipline and they know about perseverance. You just don't give up; you don't leave somebody behind. You keep at it," says Boerboom, who says the procedural know-how mentioned by Caldeira is also a major draw.
FASTSIGNS franchise executive vice president Mark Jameson says 58 of the company's sign and visual communications franchises are owned by veterans.
"We offer a 50% discount off the $35,500 franchise fee," says Jameson, who says the veterans are "phenomenal" at executing plans.
Jameson says veterans also have a keen understanding of community – a huge bonus in setting up a franchise.
"They're supportive of their own communities … Being engaged in the community and supporting others' efforts is beneficial from a brand perspective in individual market," says Jameson.